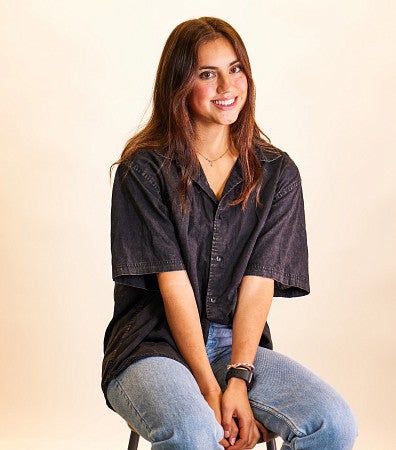 For two years, I've worked as a student writing coach for the School of Journalism and Communication's (SOJC) peer coaching program. Being a student writing coach has taught me a lot, and not just about writing. It's taught me about creativity and life in general.
Here are 10 things Writing Central has taught me the last two years:
1. Sit next to someone, not across from them.
This is one of the first things we learn as writing coaches and it's something I've found myself emulating in other parts of my life. It's partially so that we can collaborate better over a piece of writing, but it has a deeper academic and philosophical purpose: It puts us on equal footing and allows the writer to hold the (literal and metaphorical) pen.
2. Sometimes you just need another pair of eyes.
I'm the type that naturally keeps my work to myself, squirreling it away until it's 100 percent ready to see the light of day. Being a writing coach has made me more comfortable sharing my work, especially my in-process work. It's taught me the value of another pair of eyes — any pair of eyes —whether or not (especially if not) they are "experts."
3. Thursday nights are for comfort food.
This is something I've learned from journalism Professor of Practice Lori Shontz, Writing Central's co-director. And I'll probably swear by it for the rest of my life. I don't really know why, but Thursdays are just universally the worst. Shontz always told me that Thursday nights were her comfort-food nights. I started doing that too, and let me say, it's changed the game. (My go-to is the Sundance Market cold food bar in South Eugene.)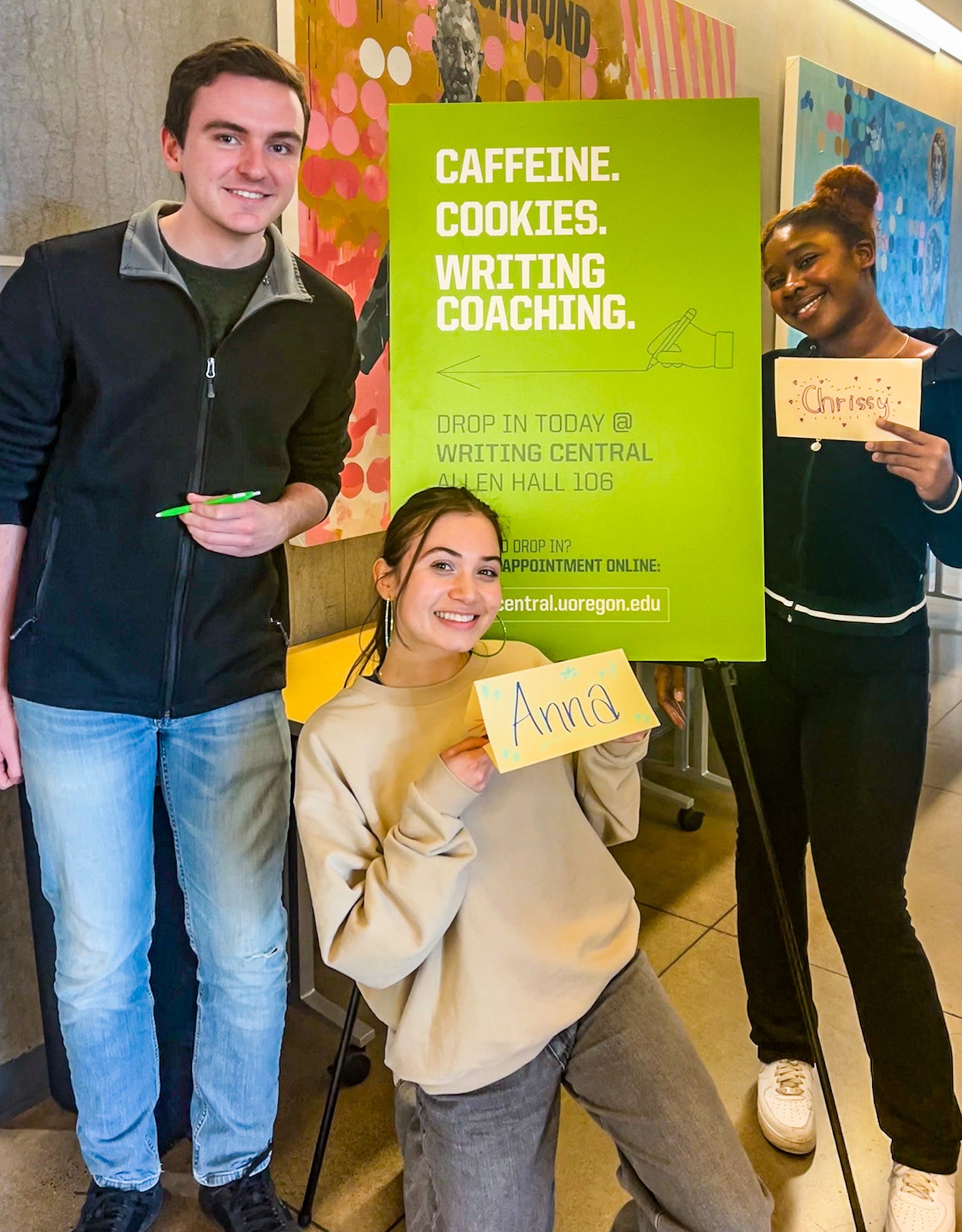 4. The key to writing is falling in love with the process.
Writing is a creative thinking process. And it's a beautiful one. At Writing Central, we spend our first few days of coach training simply talking about the creative process — both at large and on an individual level. Writing is fundamentally a process, and as coaches, our ultimate goal is to help students fall in love with this process. In my experience, it's easy to fall into the trap of thinking of writing as primarily a product-based activity, a means to an end. A lot of my love for writing comes from my appreciation for it, and this love for the process is something we, as coaches, want to share.
5. Literally everything that comes out of Erin Aubry Kaplan's mouth.
Last year, Shontz had Erin Aubry Kaplan, a columnist for The New York Times, visit us for a conversation about writing. The conversation reframed everything for me. For instance, Kaplan talked about how writing is nothing but editing; it's taking something that has no structure (life) and imposing a narrative on it, a common thread. Nothing is original, but the structure we give it can be. She also said that writing as a journalist is the act of combining the "evergreens" with the "now." She defines the evergreens as those long-term thoughts that keep growing, and the now as the stuff going on now — more specific, temporal things. In that sense, Kaplan said, writing is essentially gardening.
6. The beauty of a bad first draft.
At least once per year, Shontz has us review parts of "Bird by Bird" by Anne Lamott. It's a book every writer should read. One of the concepts we specifically focus on is the "shitty first draft." As Lamott explains, "Almost all good writing starts with terrible first efforts." A piece of writing is NEVER perfect from the onset. In fact, it's better just to get the ideas down in whatever messy and terrible form it takes. This has completely changed how I approach writing, and it's taken a lot of the pressure off, too.
7. To be a good writer, you need to read.
This is non-negotiable. This isn't something I learned directly from Writing Central, but it's something we've talked about often. All the writing coaches are avid readers. And it makes sense; reading teaches you how to fall in love with words, how to structure and string words together, and how to notice things. (My personal favorite reads: Rachel Cusk's "Outline" and Maggie Nelson's "The Argonauts.")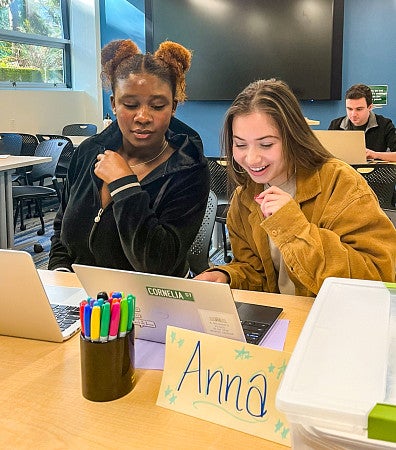 8. Asking good questions is one of the best skills you can develop.
This extends far beyond writing coaching. I would say that 80 percent of writing coaching is asking the writer questions. Why did you choose that quote? How is this paragraph functioning? Why did you choose this subject? We like to say our job is to "dramatize the role of the reader," and asking questions helps the writer step back to think about their process and their purpose.
9. Read aloud.
We spend a lot of time in Writing Central reading aloud, both while coaching and in our coach meetings. It's one of the first pieces of advice I always give to students I'm coaching. Reading aloud slows you down, which means you become more attuned to any trip-ups or structural issues, and it forces you to imagine a reader who's not yourself. Last year we read Stephen King's "On Writing," another good resource for writers. He said that you write first in a room by yourself with the door closed, and only after you've done this do you open that door to the world outside. Reading aloud is, in my experience, one of the best ways to imagine the outside world.
10. The power of a good team.
We've got a good group of people at Writing Central. They are encouraging, brilliant and loving. I can't count the number of times I've had a bad day completely turned around by my Writing Central colleagues. Being part of this team has made me realize just how life-changing a good team can be.
On that note, stop by Writing Central to meet the team yourself! We offer coaching in Allen Hall 106 Monday through Thursday, 3-5 p.m., through Zoom and in-person appointments, and asynchronously through our drop-and-go service. We can coach you through anything writing-related, from SOJC classwork to resumes and cover letters. You can find out more at our website and on our Instagram (give us a follow!).
—By Chloe Montague, class of '24
---
Chloe Montague, class of '24, is an advertising major and multimedia design minor working as an intern with the SOJC Communication Team and a writing coach with Writing Central. You can find more of her work on her portfolio at chloemontague.design.