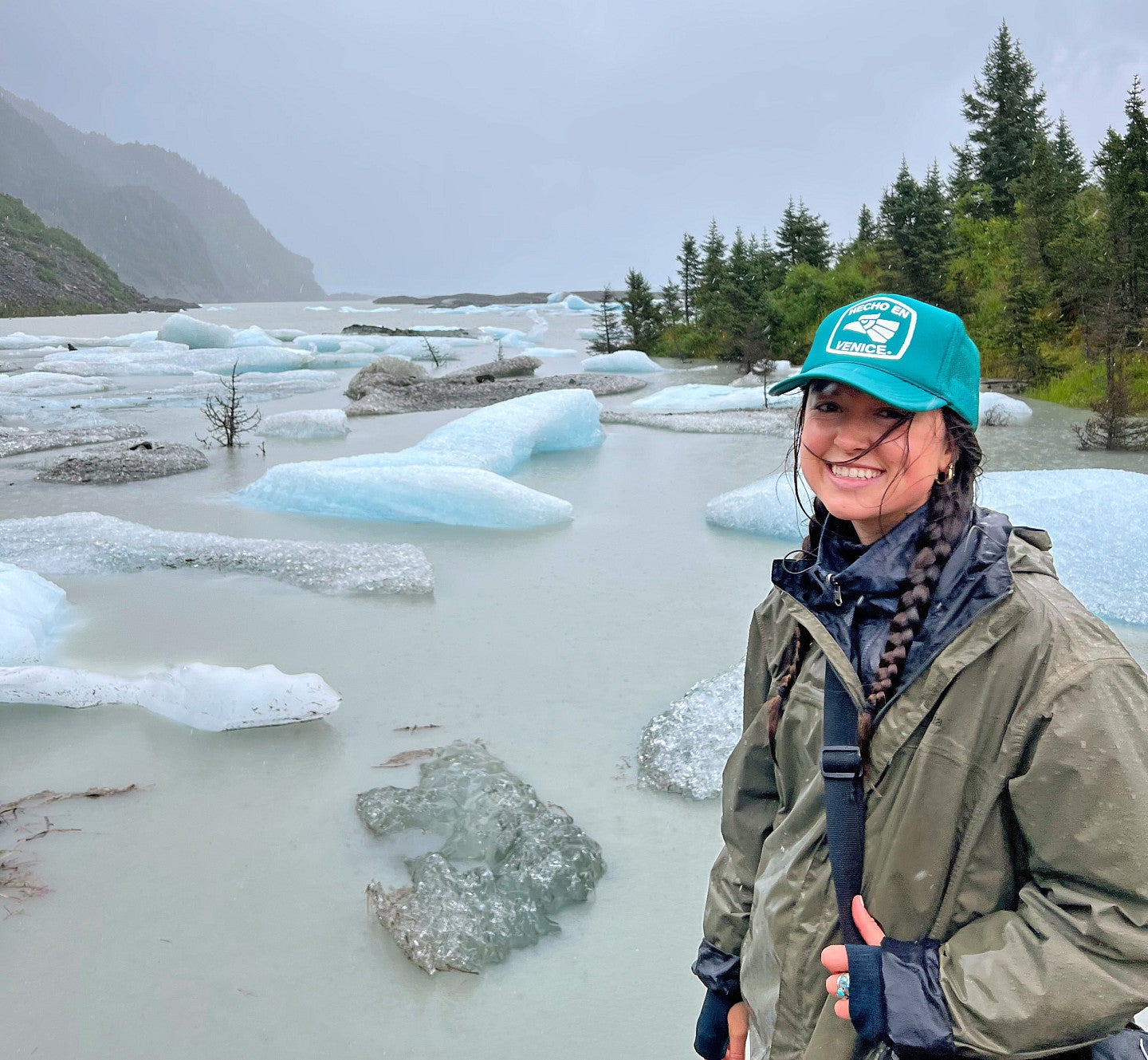 "On climate change and other issues with moral implications, we tend to believe that everyone should care for the same self-evident reasons we do. If they don't, we all too often assume they lack morals. But most people do have morals and are acting according to them; they're just different from ours. And if we are aware of these differences, we can speak to them."
Katharine Hayhoe, Saving Us: A Climate Scientist's Case for Hope and Healing in a Divided World
For 10 days this past summer, the UO School of Journalism and Communication's (SOJC) Science & Memory cohort traveled to Cordova, Alaska, to work in the field and report on the effects of climate change.
I was in search of a place that would challenge my thoughts about what it means to be connected to a place. I wanted to understand how other people relate to their natural environment and how that relationship develops with the land in a changing climate. Cordova's resilience and independence produced that creative landscape for me.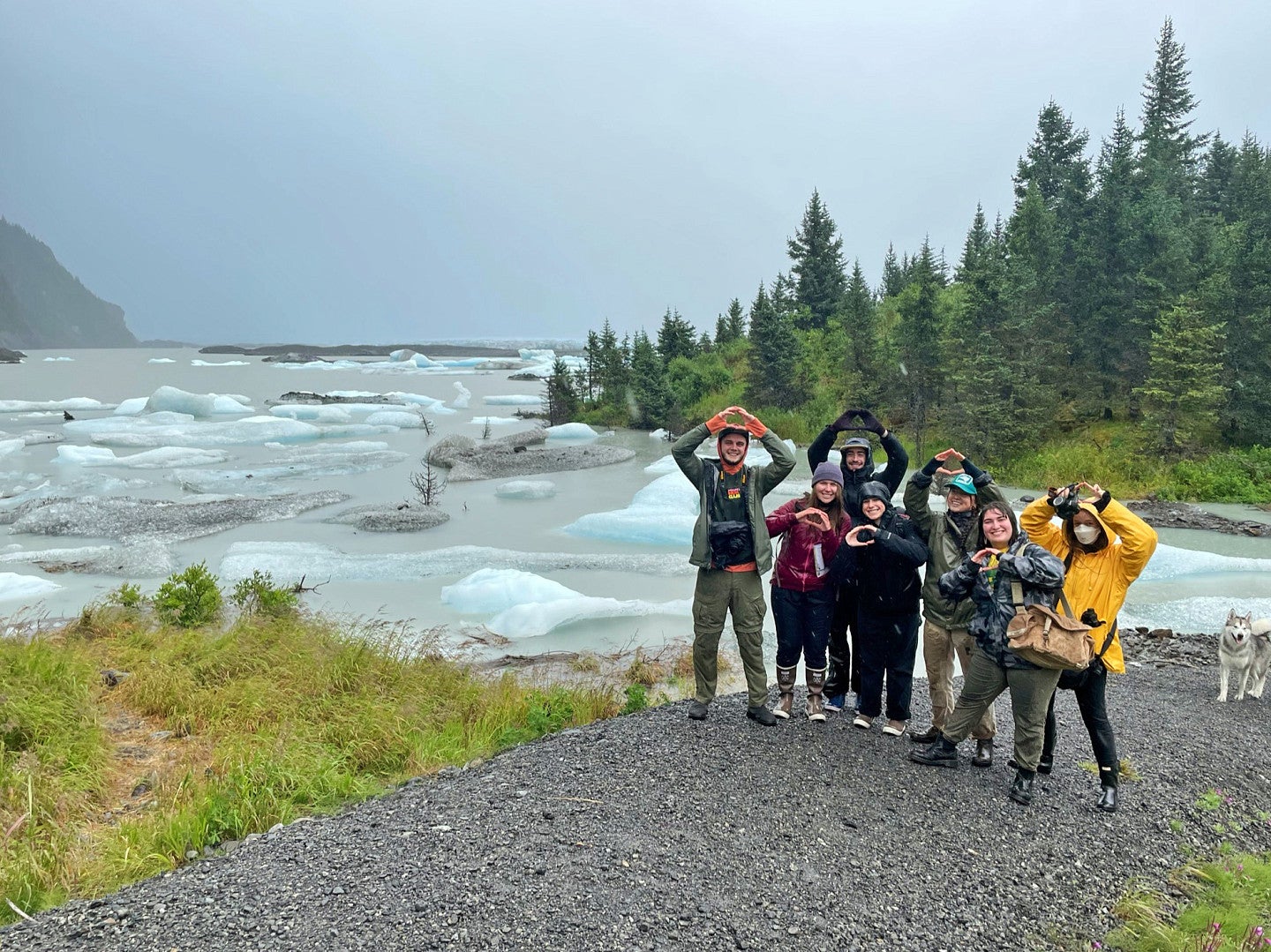 Cordova is a small working town in Prince William Sound, Alaska. With a population of around 2,300 people, this community knows how to sustain itself while simultaneously practicing stewardship of the land. Cordova is many things: a fishing town, a place rich in indigenous knowledge, a muse for artists, a glacial gem and an honest host to its visitors. I can also tell you what it is not. It is not forgiving toward a lack of respect, grit and camaraderie.
As climate scientist Katharine Hayhoe says, we cannot assume that everyone cares about a place or idea for the same reasons that we do, or that its residents do. As a 21-year-old student from Southern California studying advertising at the SOJC, my hope is to learn to bridge the gap between science and communication. I want to give people the inspiration and understanding they need to care about an issue that isn't happening right in front of them.
I learned that one way to achieve this is to share experiences. Rather than extracting from Cordova, I hope to shine a light on its strength and prove that when we are immersed in a place, we begin to see things differently. While everyone can't experience Cordova for themselves, sharing its stories can be that immersion. I believe that when we are inspired by beauty, we are more inclined to protect it – to protect what we love. (I show some of Cordova's beauty and resilience in the video at the end of this blog post.)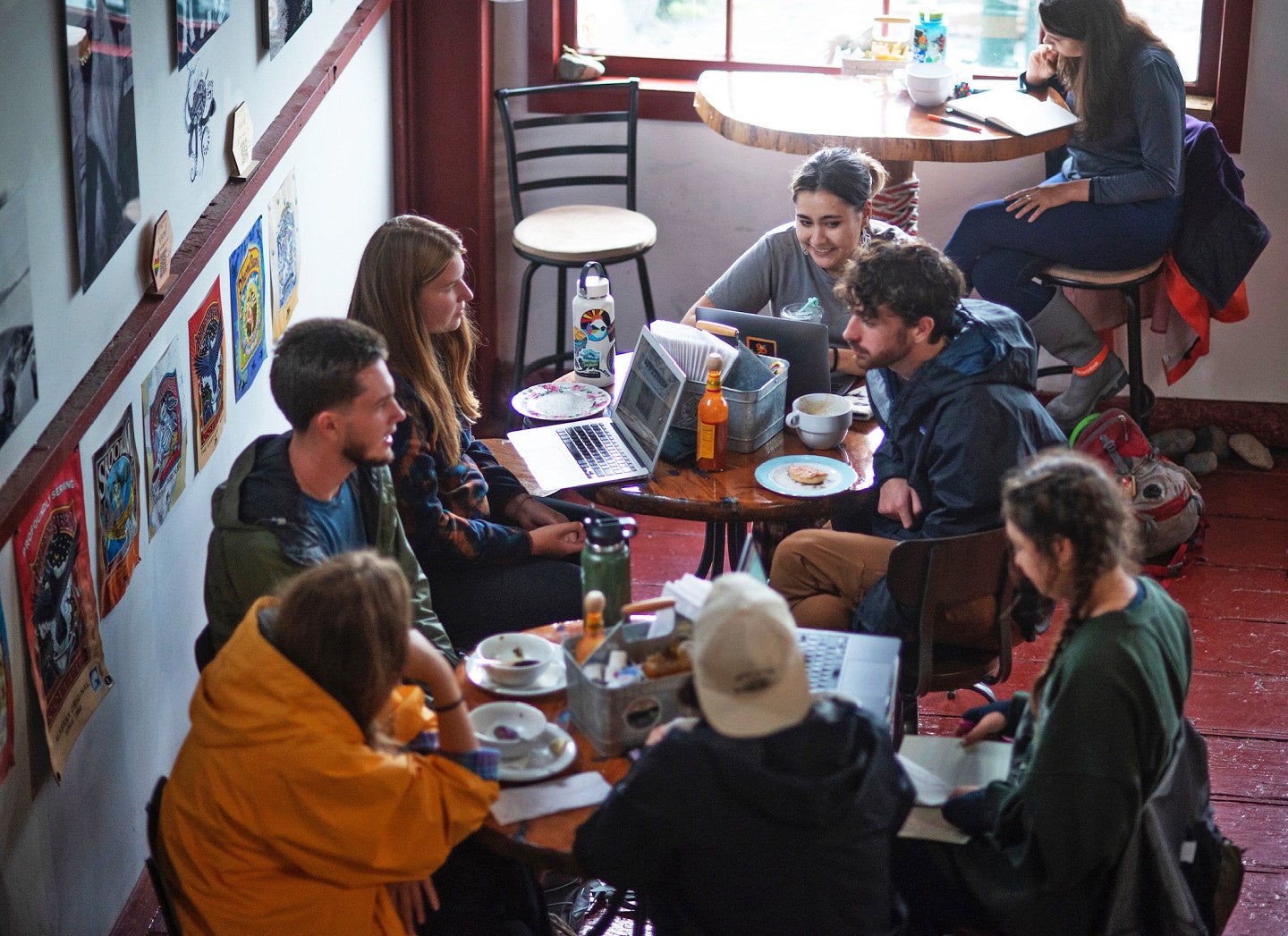 A typical day in Cordova commences with a bright and early wake-up call. I must emphasize the brightness because even at 6 in the morning, it is already light out. The sun doesn't fully dive under the horizon during the summertime. The first thing on my daily agenda was to pull on my boots and grab a hot latté from The Whale's Tale. This community hot spot is an idyllic small-town coffee shop. The owner, Wendy Ranney, creates homemade soups every day, along with fresh salmon cream cheese and hummus for her bagels. The Whale's Tale is part of the greater Orca Lodge, owned by Wendy's husband, Steve. I spent my free time creating art and writing about Cordova over the smell of fresh coffee and the sound of rain outside. My personal project will be a short book about Cordova – a love letter to the café.
Every day in Cordova is different, but each carries its own sense of discovery and inspiration. On a whim, two locally famous artists, Susan Ogle and David Rosenthal, opened up their homes to share their stories and art with me.
Another day we geared up to experience a day of Dusky Geese nest repairs. We flew through bitter rain on air boats to learn how forest management records the nesting activity and success.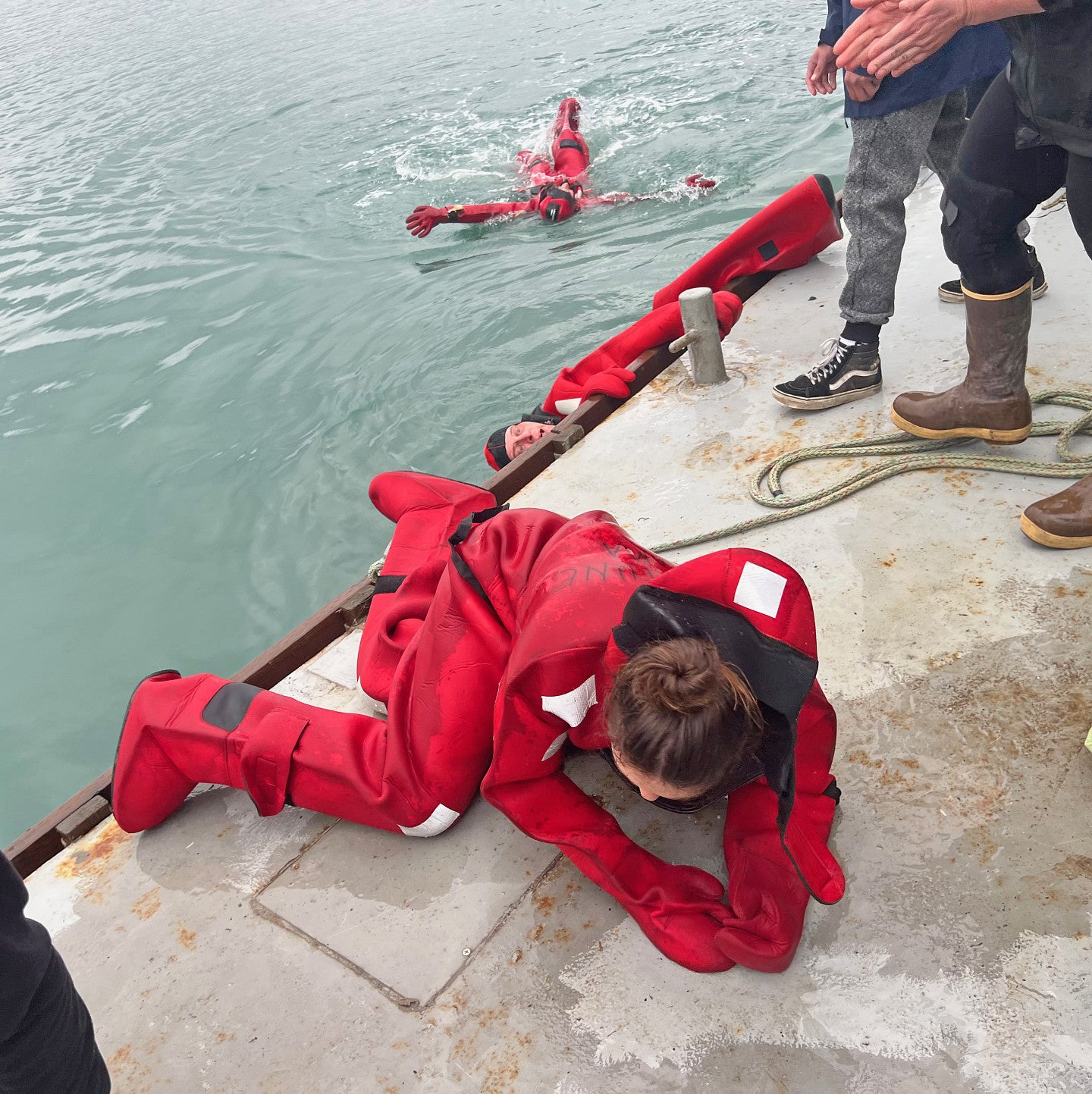 I will never forget one afternoon when my friends and I set out for an afternoon walk. We ran into Ranney, who asked if any of us could test out survival suits. Before I knew it, I was swimming around a buoy in a giant red wetsuit to make sure it would work for the visitors at Orca Lodge that season.
Every evening, we would corral the troops into the team van and head back to the "Bungalow," as named by SOJC Professor Deb Morrison, who is one of the trip's organizers and advisers. While we ate and shared our daily highlights, some painted with watercolors, some edited the day's photo and video content, and some read into a piece of Cordova's history or culture that struck them. The group was a mix of brilliant minds from different backgrounds with one goal: find a way to share this experience and inspire others to conserve this beautiful earth from wherever they are.
In the age of fossil fuels and mass consumption, human impact has led to an unprecedented amount of greenhouse gasses creating a rigid cover over our planet, trapping the sun's heat. This greatly affects the climate and nature's behavior in communities such as Cordova. The town's world-famous salmon runs have become more erratic and less fruitful, influencing sport and subsistence fishing practices. The once imposing glaciers have retreated at a disturbing pace, chipping away at the rich history held within the ice. Weather patterns now have novel randomness in a place where seasons are as extreme as light and dark.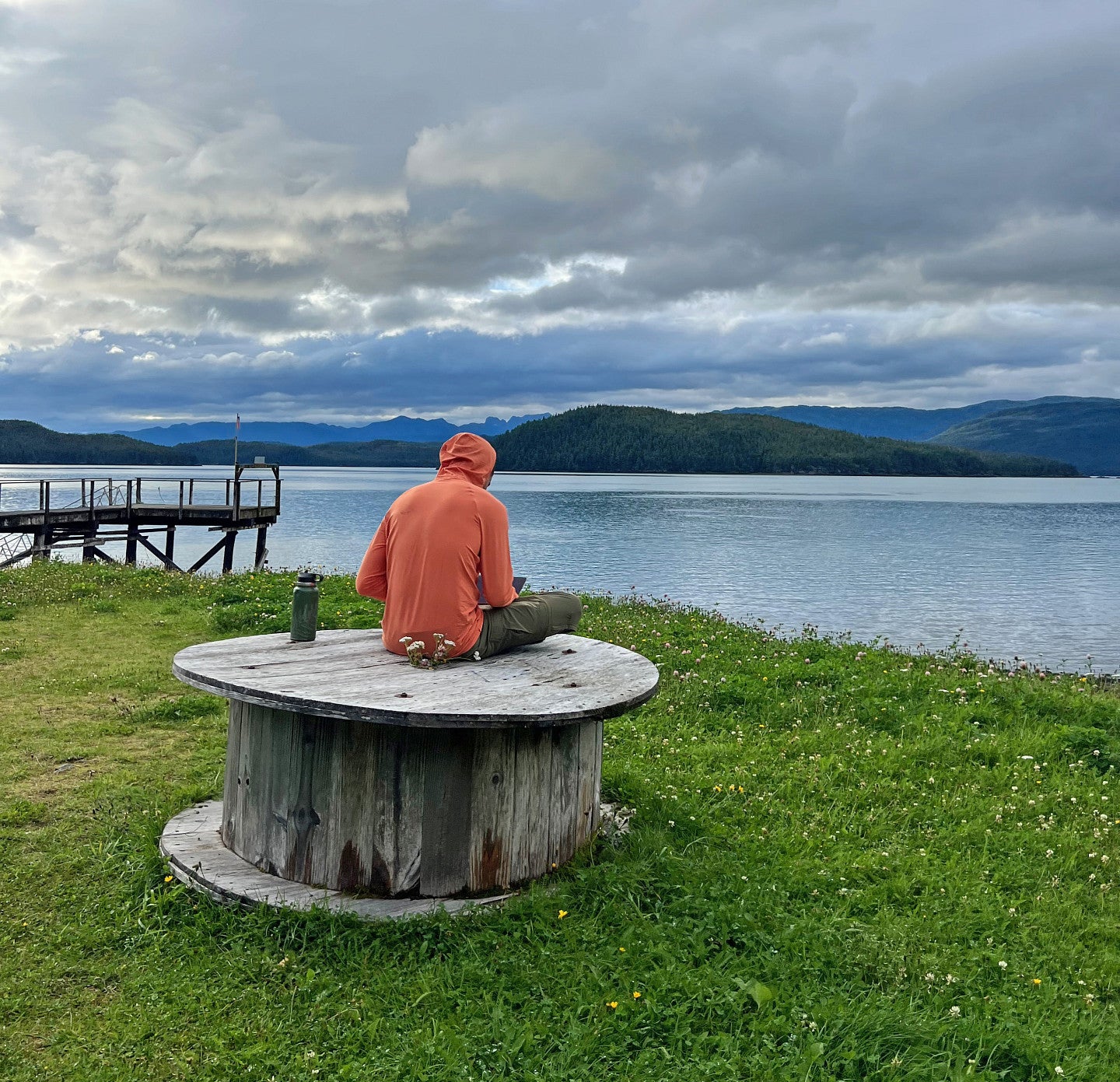 While nature is inclusive, it is also independent and will find its own way to carry on without us. Climate change as a process doesn't discriminate. Although change happens at varying levels worldwide, it is not due to the seemingly reckless nature of, well, nature. The planet is not reckless; it is reacting to our own heedless use of resources. This once-natural ebb and flow of global temperatures present us with unnatural disasters and disproportionate impacts on marginalized communities.
Facts about global warming can be paralyzing, and we need to allow creativity to uplift science in a world teeming with doubt and uncertainty. I understand the overwhelming feeling of hopelessness that comes with involvement in the climate crisis. This climate anxiety leads to apathy. To mobilize people to action, we need people who are willing to share relatable and relevant information about the climate emergency and get people to – at the very least – start talking. Student trips such as Science & Memory are one way to achieve this.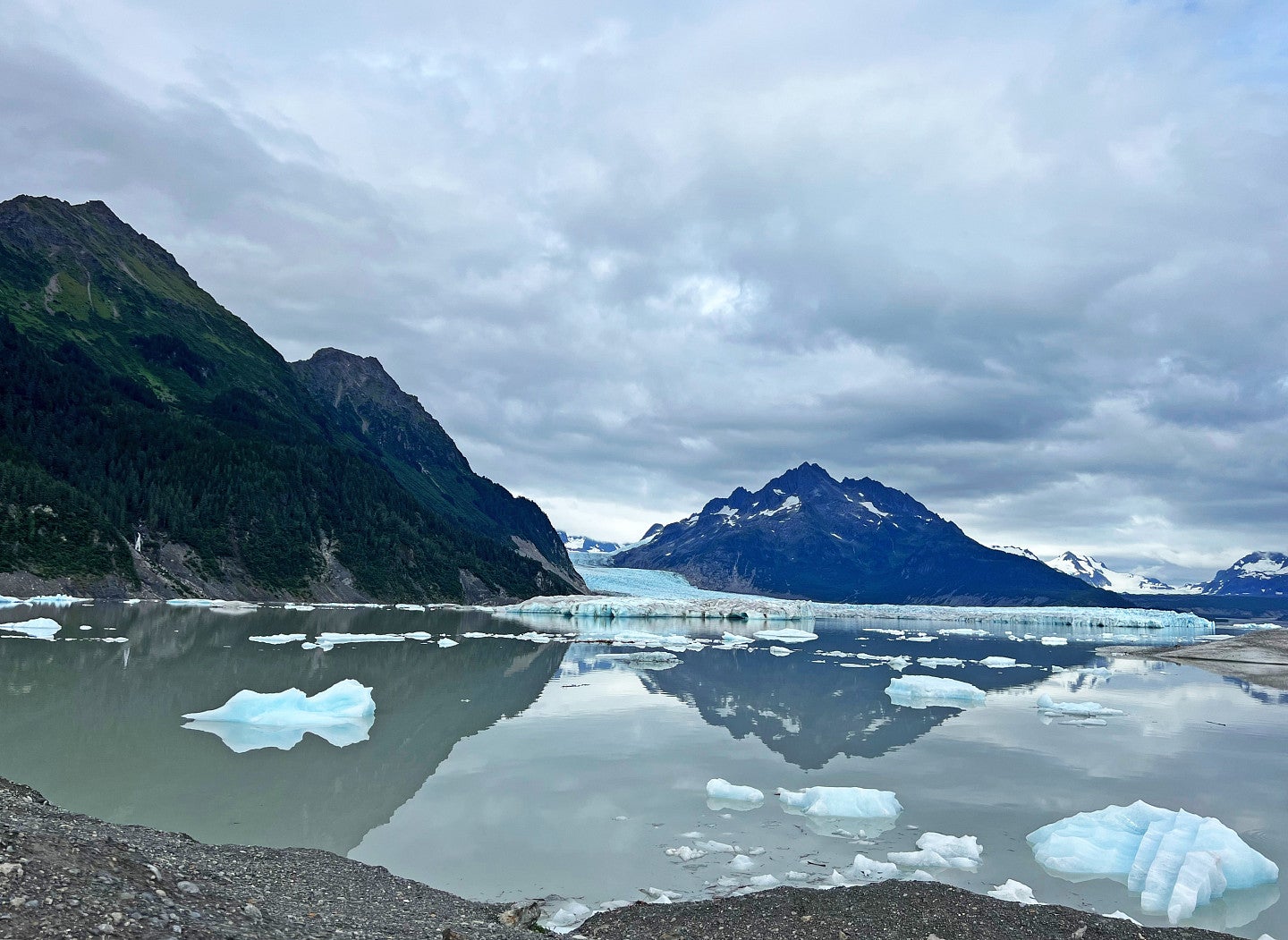 Humans have an intensely intertwined relationship with the planet, so we must learn what it looks like to nourish each other. We can't work independently; we are not mutually exclusive. We are all connected to the land and the effects of climate change. Science & Memory allowed me to make a new connection with Cordovans and their home.
Whether I am working on the brand side or agency side post-graduation this year, I hope to be an advocate for one client: Planet Earth. I plan on visiting Cordova for a few weeks this summer to work at The Whale's Tale. If you ever find yourself in this magical place, make sure to grab a coffee and the soup of the day at Ranney's coffee shop at Orca Lodge. You should probably ask what she has been reading too; I am sure it will be something worth picking up.
–By Charlie Boiler, class of '23
---
Charlie Boiler is a senior majoring in advertising with minors in science communication and environmental studies. Boiler has been a Science & Memory Fellow since the winter of 2022 and will be completing the fellowship this winter. She is also a copywriter and producer for Allen Hall Advertising and the director of the Rising Project, a club committed to using advertising to protect the environment. In her free time, Boiler is the producer and social media manager for the UO Men's Rugby team and enjoys running around Hendrick's Park. You can view more of her work in her portfolio.