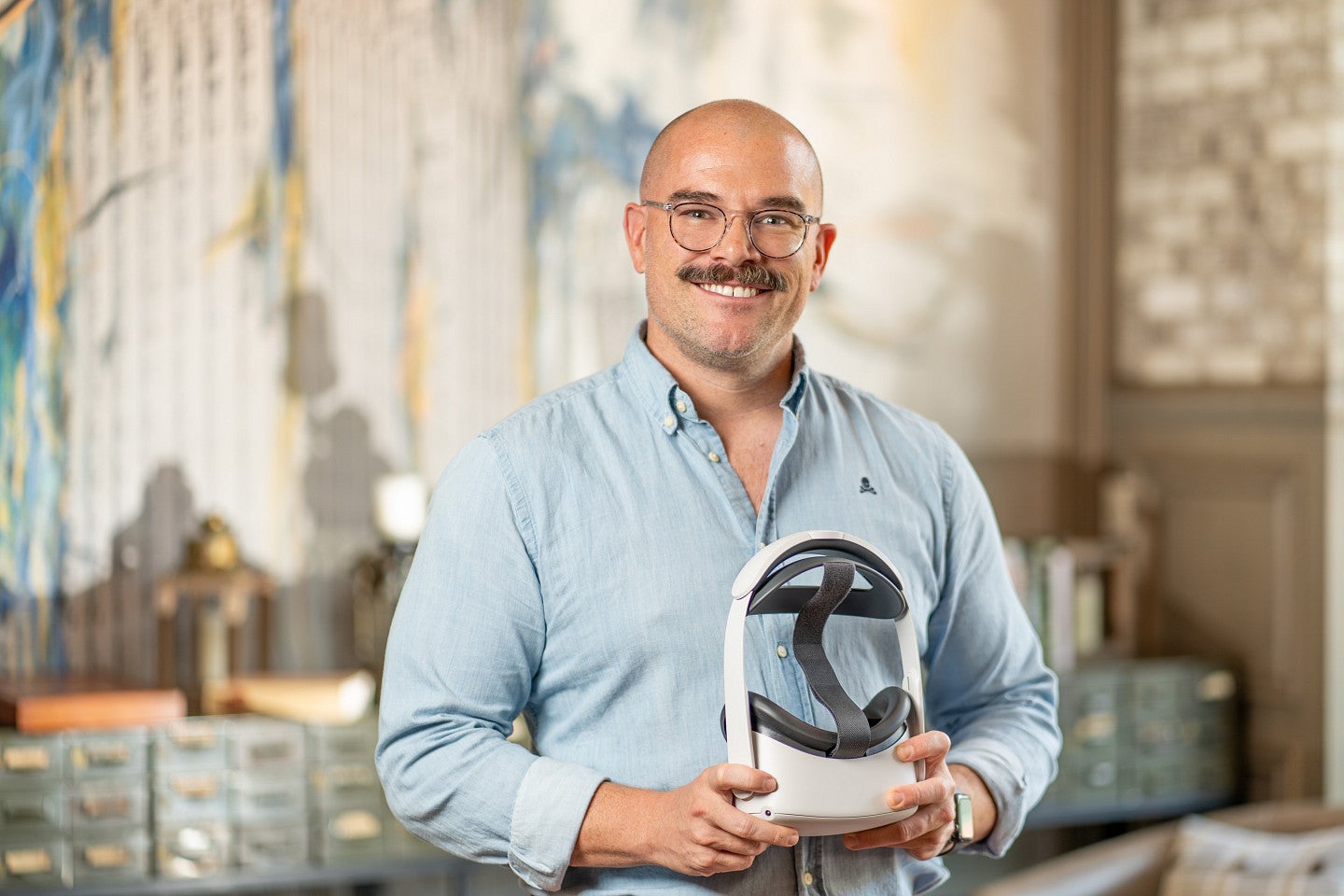 Wesley Della Volla is a storyteller, and his canvas is an extended reality for his audiences. He takes them to places they might not otherwise be able to visit and provides experiences they might not otherwise be able to enjoy.
As this year's guest speaker for the School of Journalism and Communication's (SOJC) 2023 Ruhl Lecture, Della Volla will take audiences in Eugene and Portland on an immersive experience called "The Promise of Immersive Realities" using a combination of virtual reality (VR) headsets, traditional media and in-person narration. The goal is to create a shared experience among participants and spark connection, curiosity and discussion.
The lecture is made possible by the Robert and Mabel Ruhl Endowment, which brings the industry's most influential voices in mass communication to the UO campus. Della Volla has played a major role not just as an advocate of VR, but as a visual journalist throughout his long, award-winning career.
"I've probably put 20,000 to 25,000 people in headsets with the help of many, many people," said Della Volla, who is the founder of experiential innovation company Meridian Treehouse. "During these events, the energy alone, you can't fake that on that scale. It's kinetic. It's electric. You just feel the excitement of people who just did something together and something they'd never thought they'd be able to do, and you got to take them there."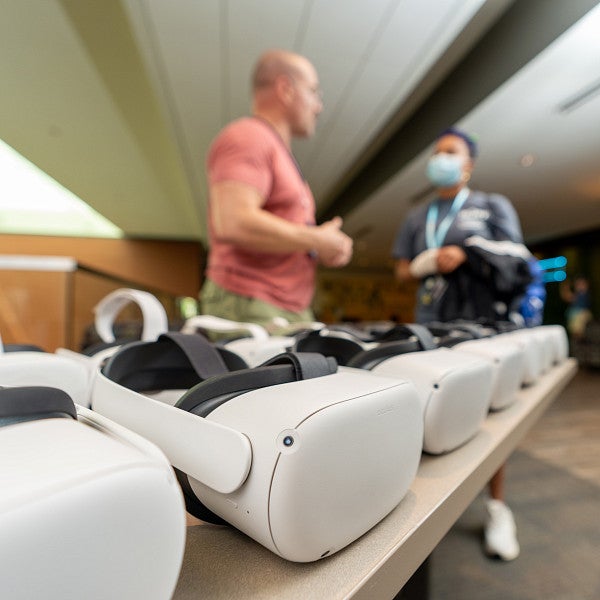 His immersive talks are scheduled in the Redwood Auditorium on the UO campus in Eugene on Feb. 21 and at UO Portland on Feb. 23, and they come as the SOJC announces its plans for a master's in immersive media communication that launches its first cohort this fall. The events are both free, but seating is limited, so registration is required by Feb. 14.
Della Volla said the fast-growing immersive media communication field will need employees such as graduates of the SOJC's master's program to serve as ethical voices, relying on a framework of standards, such as those Della Volla and his team at Meridian Treehouse have produced, and the foundations of journalism to steer its practitioners on the right track.
"We know what ethics are," said Della Volla, who has produced award-winning documentaries for National Geographic, among his many other accomplishments. "We know what's right. We know what's wrong. Being honest and up front and having integrity: It's going to have to be a huge part of anyone who's telling stories."
He realizes the potential for the technology's misuse and for spreading misinformation, as with any platform, and is working to push it toward transparency and doing good because of the power it has.
He's seen firsthand how people process experiences with VR very differently than those who watch something on a screen or via a more traditional format.
He created a "360 documentary" — a video recorded in all directions — experience with scientist Erika Woolsey, an expert on coral reefs reproduction. They presented the 360 documentary using shared VR to one group of school-aged children and a traditional documentary version on a movie screen to a different group.
"The group who saw the traditional documentary version asked questions of Dr. Woolsey, like, 'Where'd you go to school? Why did you want to become a marine biologist?'" Della Volla said. "The group who experienced the 360 documentary asked, 'So where does that turtle live? What do coral eat?' They were there, they were asking questions about the experience they had just had with Erika. Not about the talk, not about Erika."
Della Volla said no one really knows exactly where the technology will lead, only that — as attendees of his presentation will see — its potential is limitless.
"At our core as humans, we're trying to tell stories, we're trying to tell the best story we can to relay our message and to be understood," he said. "And right now we are at a point where how we want to tell our stories, we're almost at a technology that can help us do it just the way we remember it."
—By Jim Murez, University Communications