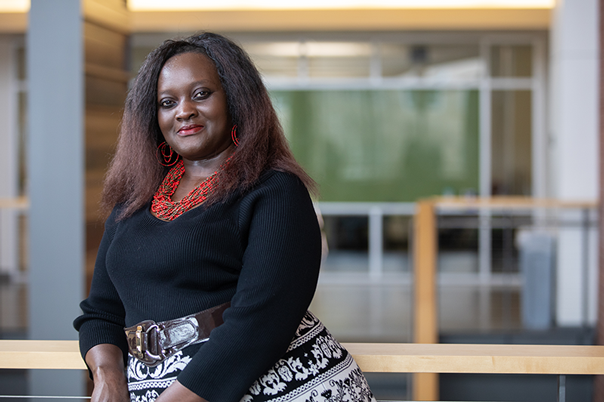 When the results of Kenya's 2007 elections plunged the country into violence, Irene Awino was in the newsroom.
"This was a critical moment for Kenya's sociopolitical space, as Kenyans came to the realization that there were deeply held feelings of hatred and bitterness in the land," said Awino, now a PhD candidate in the UO School of Journalism and Communication Media Studies Doctoral program. "Why had neighbors turned against neighbors?"
Although Kenya had long been considered a relatively peaceful nation in a region known for war, the post-election political unrest resulted in thousands of deaths and hundreds of thousands displaced from their homes.
Awino feels that coverage of the country's Truth, Justice and Reconciliation Commission and how it carried out its duties following the 2007 election has been "understudied, undermined and taken for granted." That's why she chose the Kenyan media's participation and engagement as her dissertation topic. (Hear Awino talk about her research in a podcast for the UNESCO Crossings Institute.)
Her dissertation argues that the aims of restorative and retributive justice must align with the United Nations' Sustainable Development Goals. She hopes her research will have an impact on international communication and global media studies.
"As the old adage goes: 'Not only must justice be done — it must also be seen to be done,'" said Awino. "My study indicates that information from the mass media influenced public consciousness on the process of healing and reconciliation."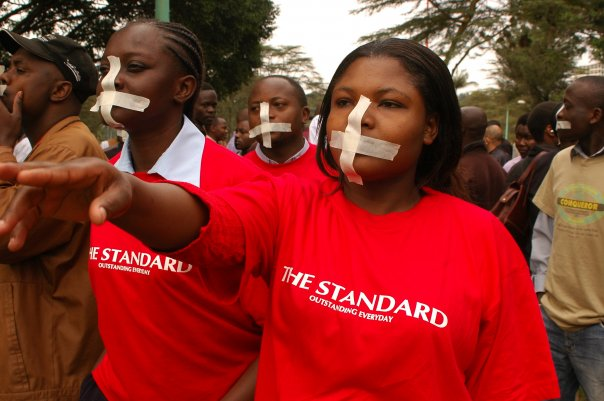 Awino came to Oregon because a friend recommended the SOJC's doctoral program after spending a monthlong fellowship here.
"I was attracted to professors whose work had made an impact in critical scholarship, who in their scholarly work were experts in articulating the nexus between media and power," said Awino. "Of course, I wasn't told anything about the rain!"
One faculty member who stood out was her dissertation advisor, media studies professor Leslie Steeves, whom she calls "a rare gem."
"She has set such a high bar for me that when I become a professor, I will make a personal commitment to emulate her," Awino said.
Awino's goal is to become a university teacher and scholar like Steeves, working with students and publishing her research. She has already been recognized for excellence in both academics and journalism, earning a Columbia Scholarship and an Anderson Scholarship for Ethics in Journalism. Most recently, she accepted a fellowship to attend the Knight Foundation PhDigital Bootcamp for doctoral students.
As a professor, Awino hopes to pass on her industry experience to the next generation of communicators. Her advice to students? Take your role as a journalist seriously.
"Journalists should shine the spotlight inward and ask themselves whether they are in it for salaries only or if they want to see change in their communities," said Awino. "When journalists define their position in society, they can set their own goals for a path toward a just world."
Explore PhD Media Studies Program
---
Randy Newnham, a senior majoring in public relations in the UO School of Journalism and Communication, would rather be pulling espresso shots and playing board games. But the world needs at least one more social media manager, and Randy has risen to the challenge. Together, with the plucky band of underdogs that is his family, Randy fights dirty for social justice. Randy can be found on Twitter, Instagram, LinkedIn and in various coffee shops around Eugene.