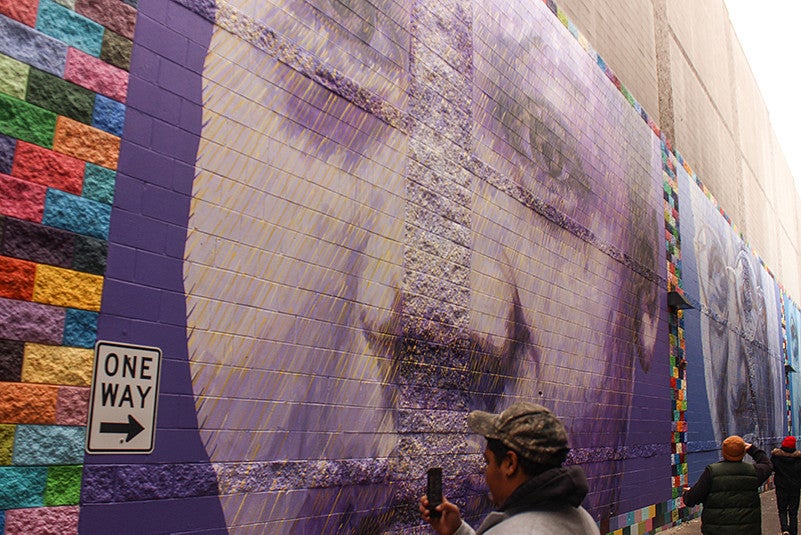 The inspiration to pursue research can come from many avenues, including geography, history and lived experience. Beck Banks uses all of these factors to explore how rurality uniquely impacts the lives of trans individuals.
Banks is a communication and media studies doctoral student at the University of Oregon School of Journalism and Communication. Their research is based on personal experience growing up as a gender nonconforming child in Appalachia.
"I was so hesitant to turn my work into a type of 'me-search," Banks said. "But when it came to exploring trans rurality, it made sense to start where I grew up, with what I know. I'm glad I embraced this route. It's opened many doors for me as a researcher, teacher and activist. It also feels like I'm approaching my work with my whole self now."
When Banks turned 18, they pursued journalism as an opportunity to travel, meet a wide variety of people and bring ideas to life through writing. Drawing on their core storytelling skills, Banks served in various roles throughout their career, including newspaper reporter, nonprofit writer and higher education administrator.
After receiving a master's degree in media, culture and communication at New York University and teaching in Pennsylvania, Banks moved to Oregon to begin a PhD at the UO.
In fall 2019, they had the opportunity to spend 15 days with Transilient on a project funded by PFLAG National. The traveling multimedia project attempts to humanize, educate and destroy the assumption that physical experience and oppression solely define trans individuals. Together, they progressed through Appalachia to gather footage for a documentary on transgender healthcare.
A self-identified tag-along scholar, Banks helped the team prepare interview questions, set up filming equipment and assist with sound and video editing. They went to events and interviewed people and organizations about their experiences.
"I'm deeply grateful I got the opportunity to do my fieldwork," Banks said. "The experience with the documentary was particularly educational, transformative. I got to be around almost entirely trans people for 15 days. The crew quickly became family."
Along with learning about the power of trans community, the team learned of startling discrepancies between the reality of trans individuals' experience and what is recorded by authorities.
For example, when trans women of color are killed, their deaths are sometimes reported as suicides instead of murders in the prison system. Mental and physical healthcare is exceedingly difficult to access for transgender people in parts of the region, leading to further complications.
"The schools, government and churches are compliant in the rejection of trans people," Banks said. "Health care workers are hesitant to accept trans individuals as patients, but even when they do, the individual is often tasked with training the care worker on how to support them. Trans people often turn to substance abuse or self-harm as coping mechanisms and have severely limited options to seek care."
Banks's work is about pushing against the idea that all queer people belong in cities, and they hope to create more dialogue around rural lives and their complexities. The research, combined with activism, aims to create more space for trans people wherever they live.
In addition to the interviews conducted for the media project, Banks interviewed people for their ethnography research. They are writing a dissertation focused on trans media producers in Appalachia: what drives them, how their audiences respond to them and how their experiences illuminate trans life in Appalachia.
The SOJC doctoral program provides the perfect context for Banks to explore their passions through community outreach, research and teaching. While they experienced discrimination in the past, Banks has felt support from SOJC administrators, professors, fellow doctoral candidates and the students they teach.
"SOJC is packed with remarkable people," Banks said. "I'm just fortunate to have these folks in my life."
—By Kyra Hanson '20
---
Kyra Hanson '20 is a public relations alum from the SOJC. She was an account executive for Allen Hall Public Relations and vice president of the UO chapter of the Public Relations Student Society of America (PRSSA). After graduating, she interned at The Hoffman Agency and was hired full-time as an account coordinator.