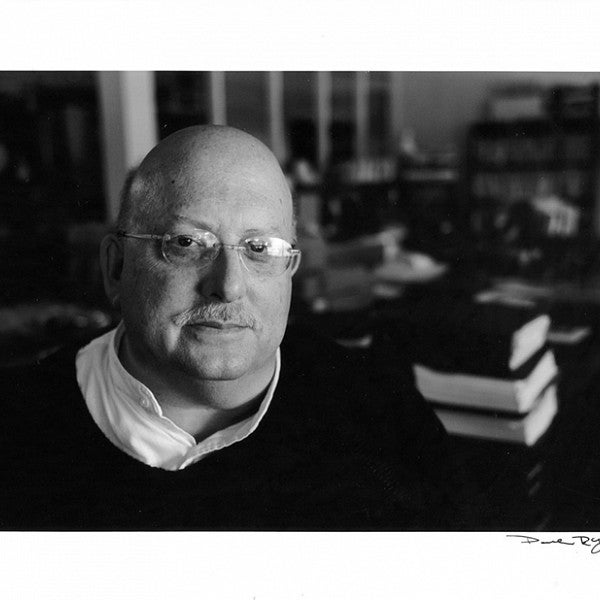 Mitchell Block is an Oscar-winning and-nominated creative producer, director, and writer who specializes in film and project producing. Before joining the University of Oregon, Block taught production at the University of Southern California's School of Cinematic Arts from 1978-2017. In 2019, he lectured throughout China in Beijing, Nanjing and Shanghai on production and film.
Name:
Mitchell Block
Position:
Jon Anderson Endowed Chair in Journalism and Communication, Professor in Documentary Studies and Production
Hometown:
I was born a long time ago in Columbus, Ohio, and grew up in Cincinnati. I left at 14 to go to boarding school and never looked back. I lived in Los Angeles until a few weeks ago, so I think of it as my hometown.
Twitter handle:
@mwblock
Favorite quote: 
"There are three sides to every story: your side, my side, and the truth. And no one is lying. Memories shared serve each differently." — Robert Evans
Primary research interest:
I specialize in film and project development, as well as marketing and distributing independent and international features, documentaries, short and animated films. I make movies, so my research helps me prepare my movies.
For example, I am producing a 2022 Official Winter Olympics Film in Beijing, so I am learning about the Olympics. Each work requires reading books, seeing films, and lots of meetings.
What sparked your interest in producing documentary and cinema?
The world can be a terrible place. My films are mostly about change and struggle. I also like to entertain and inform. 
How did you get involved with producing and working with film?
I have been working in film since I was in high school. After finishing my MBA at Columbia in New York, I moved to Los Angeles to go to the American Film Institute. At first, it was job-related, then I discovered I liked it.
What's the value of studying film and cinema?
Making films and understanding films is to look at our culture, our lives. It encompasses everything, and there is nothing else.
What was your favorite film to produce and why?
They are like my children; I love them all.
What are the most influential films you've seen?
I have hundreds—from Children of Paradise and Citizen Kane to David Holzman's Diary to my new film, Sara.
Who has influenced your perspective the most?
Growing up and paying a lot of attention to my surroundings. My life has been very Zelig-like.
What do you hope to accomplish at the SOJC?
I'd like to see students make moving, powerful films that reflect their lives, culture, experiences and feelings. I'd like to see their films change the world.
— By Aunalyn Colipano
---
Aunalyn Colipano is an SOJC senior majoring in public relations, with a minor in psychology. She is determined to use her skills and expertise to create a diverse and inclusive space in public relations and communication. After graduating, she wants to continue to share stories in the social media industry.