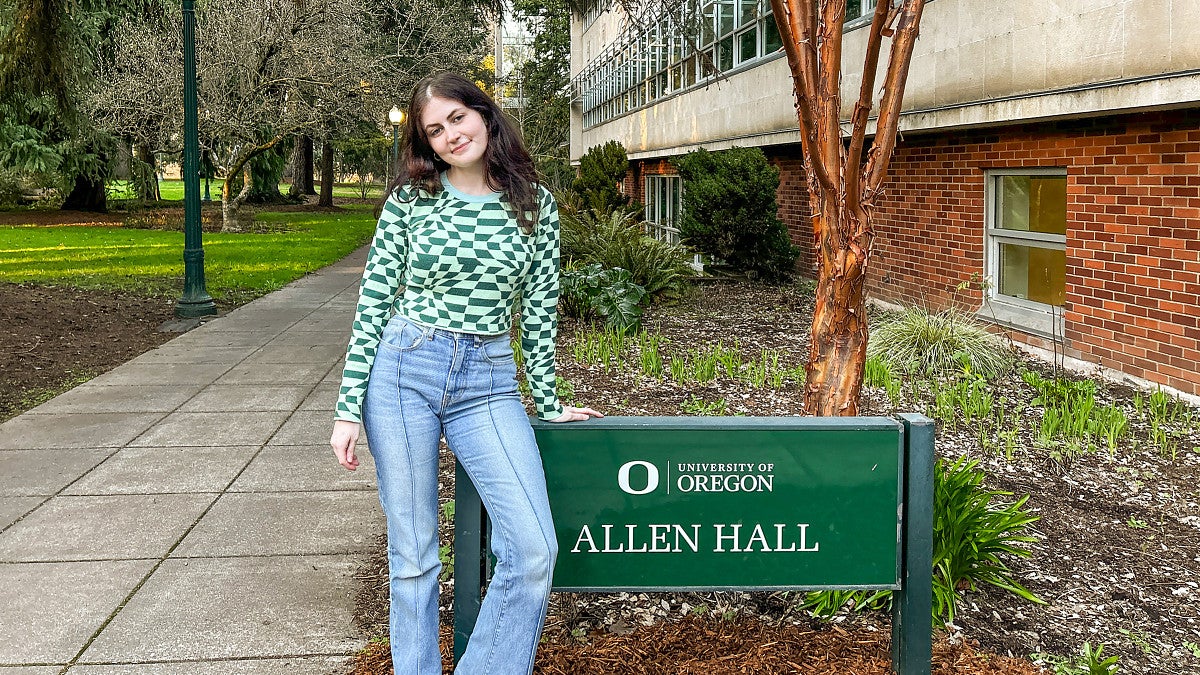 "You're from Missouri? What made you want to come all the way to Oregon?"
I can't tell you how many times I've been asked some variation of these questions during my three years at UO. While I have my stock answers of "scholarships" and "getting out of the Midwest," the truth is much simpler. I knew as soon as I visited this campus that there was nowhere else I was supposed to be.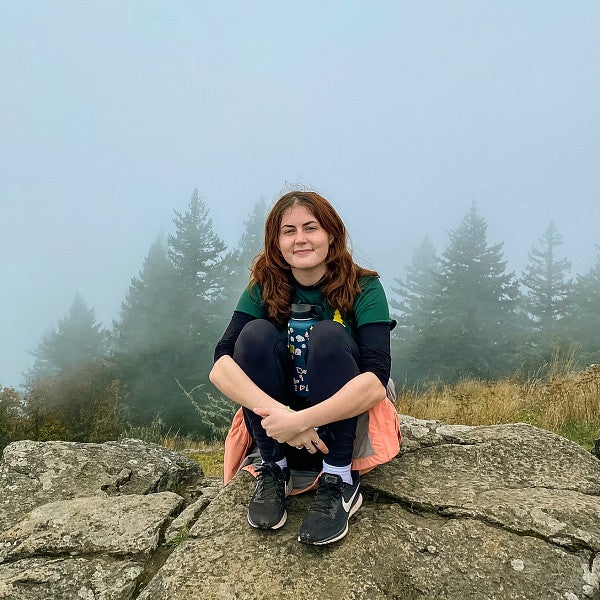 The first time I visited Eugene, I felt a sense of peace as soon as my plane touched down. I could see the rolling hills, city lights and low-hanging gray clouds. I love my hometown, but Oregon is undoubtedly a much prettier environment. Although I visited in January, the town was covered in emerald-green moss and towering sequoias. While I knew I couldn't base my college decision on the landscape, I couldn't help but think about how nice it would be to go to college with the ocean a 45-minute drive away.
When I was touring colleges, I didn't know what I wanted to major in. I had always loved writing and was interested in the communication field, but I wasn't sure exactly what path I wanted to take. Because of this, it was important that whatever school I ended up at had an all-around strong communication department. Spoiler alert: UO ticked that box, and after seeing the opportunities for hands-on experience, the concentration on academic and professional advising and the scholarship opportunities, I knew I had to add it to my list. It was the last school I toured.
During many of the other university tours I took, the guides said I would have to wait before I could get involved in many of the extracurriculars, clubs and programs. However, I quickly learned that at UO's School of Journalism and Communication (SOJC), this wouldn't be the case. There were so many opportunities to get involved, even as early as my freshman year.
Once I started at UO, I joined Align Magazine, the student-run lifestyle and fashion magazine on campus. Since then, I have become a copy editor for Align, joined Allen Hall Public Relations ­— our on-campus, student-led public relations firm that pairs undergraduate students with real clients — and became an ambassador giving my own tours of the SOJC to visiting students. These extra opportunities have taught me so many skills, given me numerous connections and shaped my entire college experience.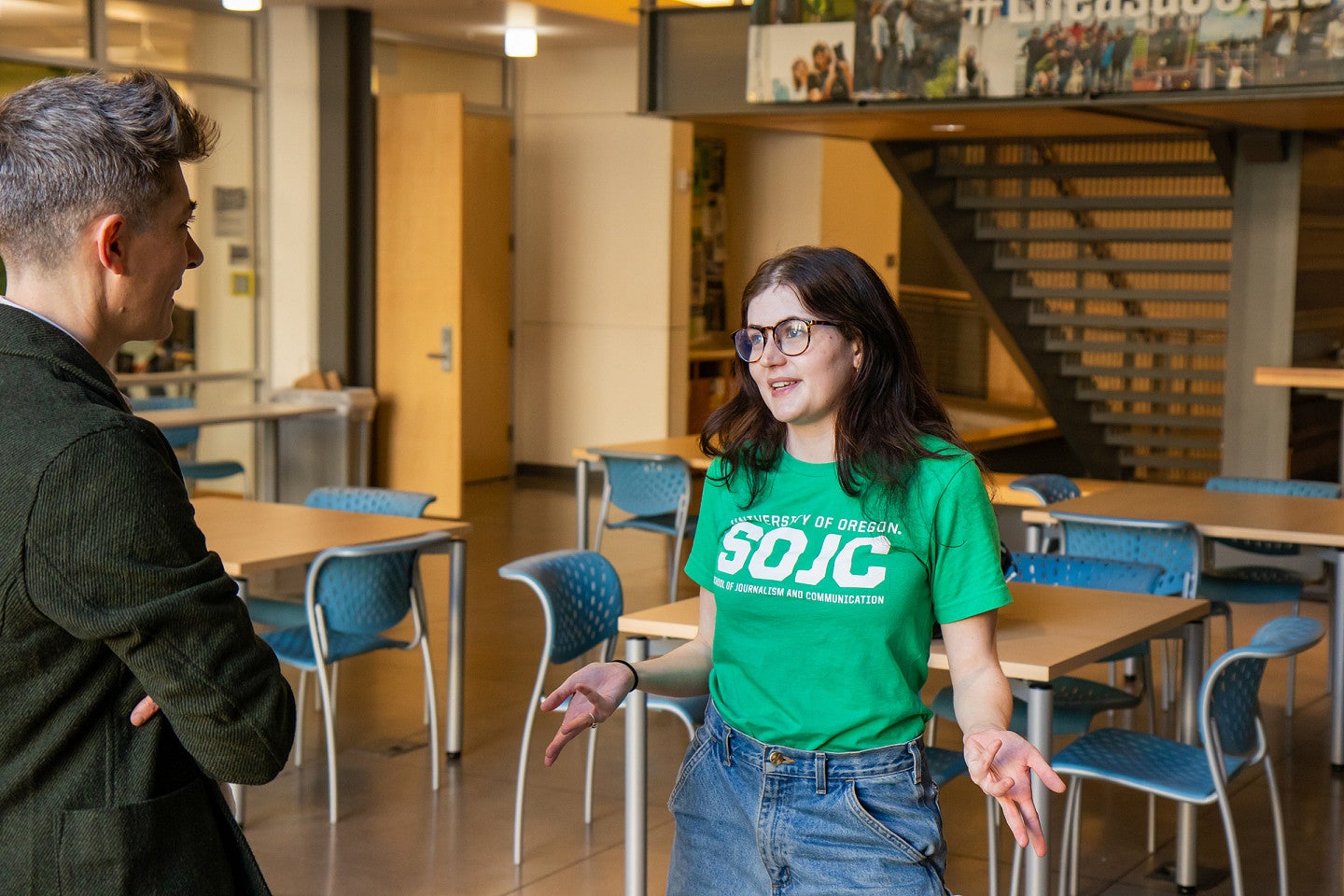 I was also very impressed by the SOJC's focus on professional advising and academic advising. While many schools had talked about their advising programs and vast field of alumni, the SOJC combined the two in a way that was easy and accessible for students to use. As soon as I got into the SOJC, I met with an advisor who helped plan out all the classes I needed to take and made my transition to college so much easier. When I decided at the end of my freshman year to switch my major from journalism to public relations, my advisor was also integral to that process. It's also through SOJC advising that I got my job as an SOJC Communication intern! The advisors at the SOJC are wonderful people who are truly there to support students with all their needs.
Finally, it's important to mention that college is expensive, especially when you are paying out-of-state tuition. The SOJC offers over $700,000 in merit-based scholarships each year, on top of the many scholarships the university offers. The process was super simple, and I was fortunate enough to receive two scholarships, which sealed the deal that I was going to be a Duck.
Once I decided I was coming to Oregon, I spent the entire summer in anticipation. But as the day grew closer, I was worried it wouldn't live up to expectations. Turns out, it surpassed them. I have met my best friends here, learned vital skills for industry, networked and connected with a variety of people and taken advantage of one-of-a-kind opportunities. While it was scary to move all the way from Kansas City, Missouri, to Eugene, Oregon, it was the best decision I have ever made. I only wish I could have taken my dogs with me.
—Ella Norton, public relations '24
---
Ella Norton (she/her/hers) is a third-year student majoring in public relations and French from Kansas City, Missouri. She is a copy editor for Align Magazine, an account executive for Allen Hall Public Relations and academic development chair for her sorority.