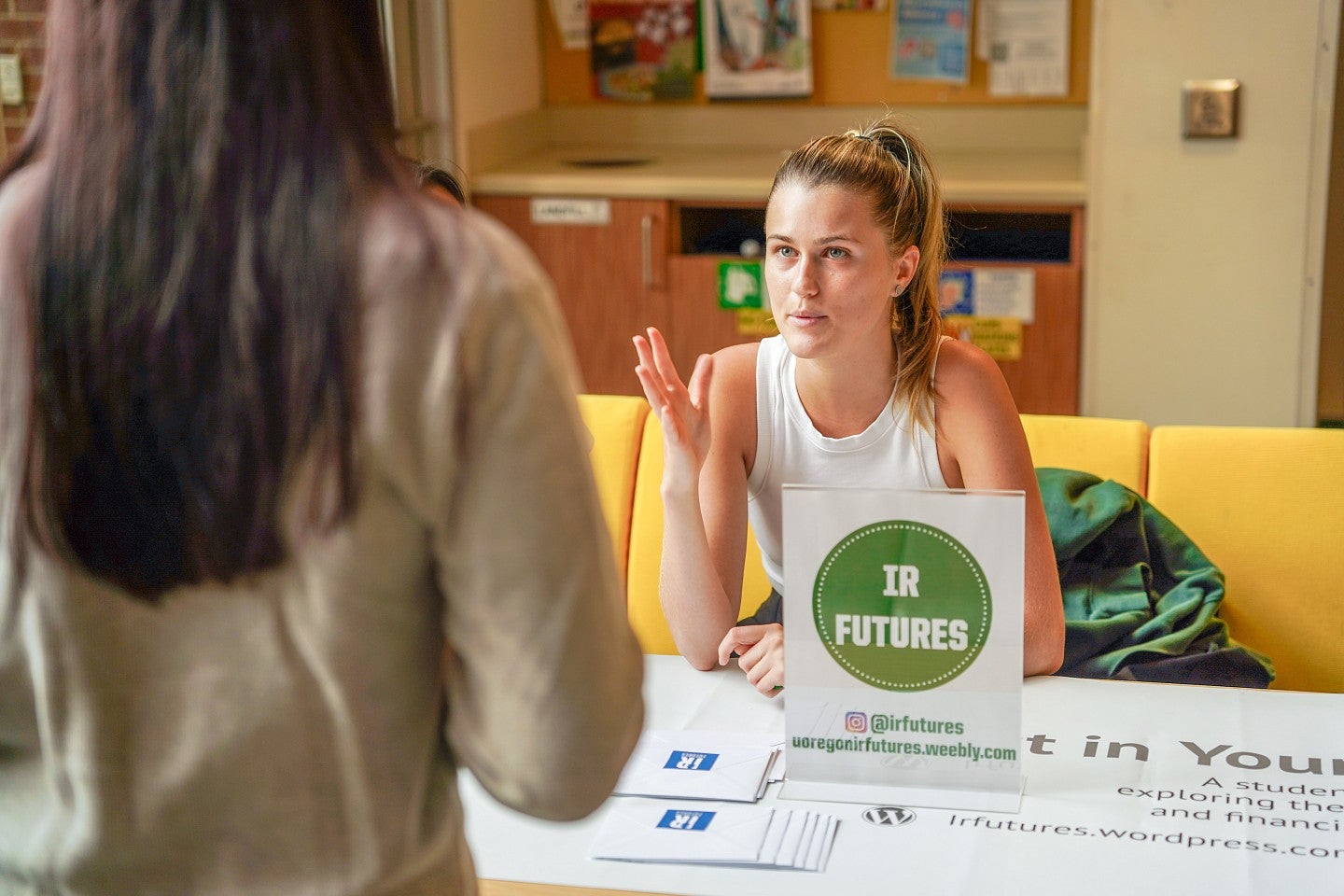 You may be familiar with the common adage, "It's who you know, not what you know."
I hated that phrase when I started my public relations major because if there was one thing I knew, it was that I didn't know anyone working in PR. I was uncertain how I was going to enter this field with a limited network and very little experience.
The great thing about becoming a part of the School of Journalism and Communication (SOJC) and majoring in PR is that I automatically joined an incredible network of people ready to support me. And when I began searching for internships, the importance of an alumni network became clear.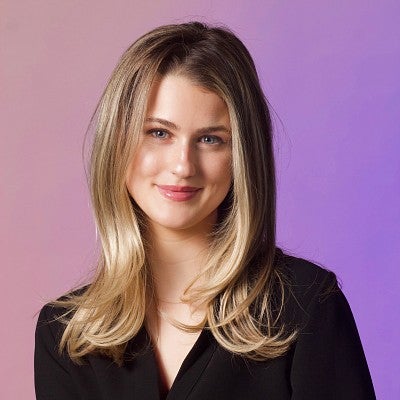 UO PRSSA to J/PR
Studying journalism in high school led me to discover my niche, public relations. I love how the industry is fueled by connectivity and collaboration that builds long-lasting relationships.
At the start of my sophomore year, I attended the UO's student chapter of Public Relations Student Society of America (UOPRSSA) meetings. This on-campus organization helps students learn more about the PR industry and expand their networks through speaker series and events. I found this club to be a great option as a newer SOJC student, as it explores a wide range of journalistic fields.
Soon after joining were those stressful few months that many college students know well — when you try to secure a summer job. After hours of mindlessly scrolling through LinkedIn for opportunities, I came across an event the UO PRSSA was holding called West Coast Connections. It was an opportunity for students from several universities along the West Coast to have informational interviews with public relations professionals. I jumped at the opportunity and connected with a Duck alum and account supervisor from J/PR, a hospitality PR agency. After our conversation and a round of back-to-back interviews, I was offered the opportunity to be a PR intern.
That summer I worked with J/PR's luxury hotel and resort clientele updating media lists, crafting influencer backgrounders, composing pitches and completing various other tasks to increase client placement in media outlets. While engaging in these tasks with the guidance of seasoned PR professionals, I learned how to navigate the complexities of communication and storytelling and apply this to real-world scenarios through clients.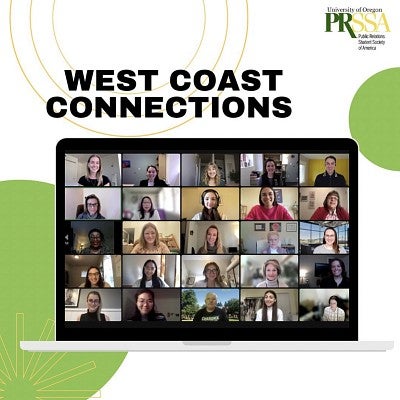 IR Futures to The Blueshirt Group
Another group I decided to check out was IR Futures, one of a small number of student investor relations organizations in the nation. I was initially drawn to this SOJC organization because it allowed me to combine my two academic interests of business and communication within an inviting and collaborative environment. I soon developed a passion for the financial communication industry and became the CEO of IR Futures at the start of my junior year.
At the UO we promote the niche field of investor relations to students to make them aware of the importance of maintaining strong connections and transparency with investors. Our members attend biweekly meetings to build their portfolios, expand their networks, and engage in workshops, career-building exercises and speaker series. IR Futures is open to all majors and grade levels, and we encourage students to join us during the academic year every other Wednesday at 6 p.m. Follow IR Futures on Instagram for meeting locations and other announcements.
IR Futures' faculty advisor, Kathryn Kuttis, has been an important mentor of mine at the SOJC. Kuttis's extensive PR background and motivation to help students reach their full potential have made her such a valuable instructor in the SOJC. Since I joined IR Futures, she has given me much support and knowledge built on real-world experiences, as well as inspiration to seek out opportunities in the investor relations field.
This newfound interest led me to connect with a Duck alum at a leading investor relations firm called The Blueshirt Group. After some interviewing, I was hired as an intern for summer 2023. Blueshirt has managed investor relations programs for more technology-related initial public offerings (IPOs) than any other firm and represents many of the best-known and top-performing IPOs. I had the pleasure of working alongside financial communication professionals on their capital, investor relations and IPO advisory teams.
Although "what you know" is important, the expansive network of alumni, professors and peers I have met during my time at the SOJC has helped me embrace many educational and growth opportunities. The two alumni who helped me secure my positions went on to become my internship managers. They showed me how willing the SOJC alumni network is to help fellow Ducks succeed. Additionally, Kuttis entrusted me with a club that has been an instrumental learning experience in my pursuit of a career in the PR industry, and I couldn't be more grateful.
Being able to support, learn from, and start navigating the professional world with my peers through UO PRSSA and IR has been crucial during this time of self- growth. All in all, I have been able to surround myself with nothing but positive connections within the SOJC network, where ambition is cultivated and celebrated. With graduation just around the corner, I will once again turn to my SOJC network to help me take the next steps in my career.
—Bella Macleod, class of '24
---
Bella Macleod '24 is a public relations major in the School of Journalism and Communication at the University of Oregon. Learn more about her professional experience on LinkedIn.