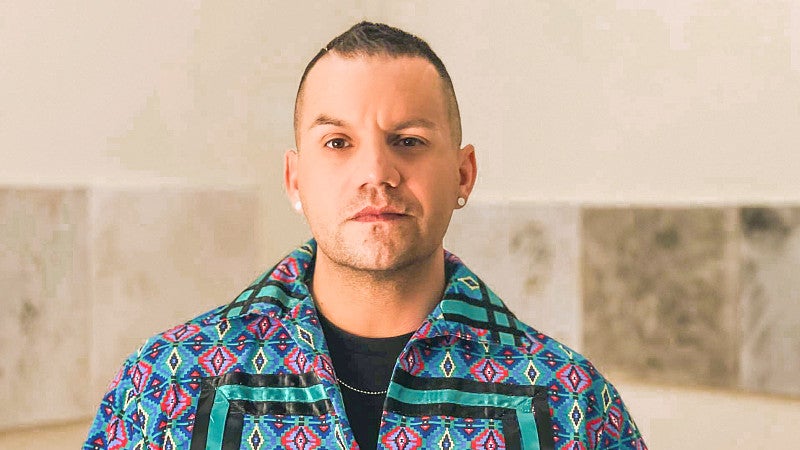 Tony Aaron Fuller '05 has had a wide-ranging career, from a TV anchor to Tribal affairs communications specialist for the Oregon Department of Human Services, with many stops in between. But one thing has remained consistent: His American Indian Tribal culture is infused in everything he does.
As an enrolled member of the Confederated Tribes of the Colville Indian Reservation, Fuller grew up surrounded by a close-knit community. He was also aware of the challenges and marginalization his community faced. Now his work as a Tribal affairs communication specialist directly addresses these challenges.
Fuller's job is to provide culturally responsive communication for the Nine Tribes of Oregon and surrounding Tribal communities throughout Oregon. He serves Tribal children, families and elders, providing information about services like child welfare, self-sufficiency, and developmental and disability services. He also helps the state government be more culturally responsive to the government-to-government relationship and sovereignty of the Tribes and Tribal communities.
It's a career that combines his dedication to his heritage with his background in communication. While it's a career he never expected — Fuller entered the School of Journalism and Communication (SOJC) with a focus on TV broadcast journalism — looking back, his identity was the central focus of his work while in school as well.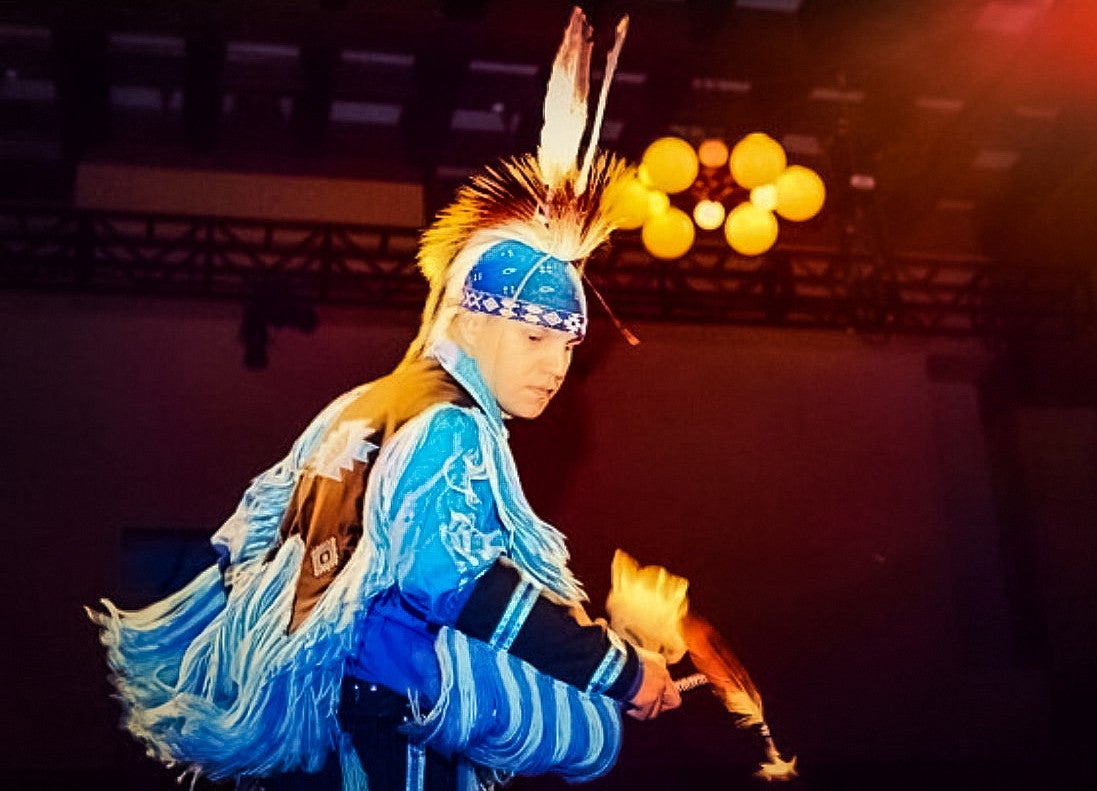 "When I was at the SOJC, it wasn't very diverse," said Fuller. "So a lot of the work that I did, whether it was a project for a news reporting class, or it was information gathering, or it was the documentary class, I always focused it on Indigenous or Native culture. I used that as a strength to get through school."
As a first-generation college student, he found community with the Native American Student Union.
"When you walk into a room full of Native people, we just get it," said Fuller. "There is some unexplained connection. That empowered me to stay in school and finish. It battled the homesickness, and it battled the financial strain it put on my family because I had the emotional support that I didn't necessarily expect when I enrolled at Oregon." 
This extended community became the subject of work he did in his classes.
"I think the documentary class was my favorite because it taught me to tell a story that wasn't a 1 ½-minute news segment," said Fuller. "We got to get deeper into things. My documentary was one of my favorites. I made it about Native representation on campus. Back then, the flags around the student union didn't exist. We fought for that. We didn't have a longhouse when I was here. We fought for that, too."
Representation continued to be a major theme in Fuller's work after college. Within four months of graduating, he was working at KTVZ in Bend, Oregon, and was the first on-air American Indian or Alaska Native news anchor in the state.
However, after a few years, he found the storytelling and the career wasn't what he thought it would be. He transitioned to working in health communication and human services — spaces where Tribal communities need far more representation — before starting his current role with the state government.
It's a role that has everything to do with representation. Right away, Fuller found issues with how the state represented Tribal communities, and he set about changing it.
"The biggest thing that the state always wanted to do with any Native or Tribal-related media was show photos of us in Native regalia," said Fuller. "I always called it 'buffalo marketing'… 'Oh, it's not Native if it doesn't have an eagle feather in it or a buffalo next to it.' When we talk about a Tribal family, I want to see a family. Don't put us in regalia because it makes white people comfortable; show how we are living on the billboard because that's the reality of where we're at."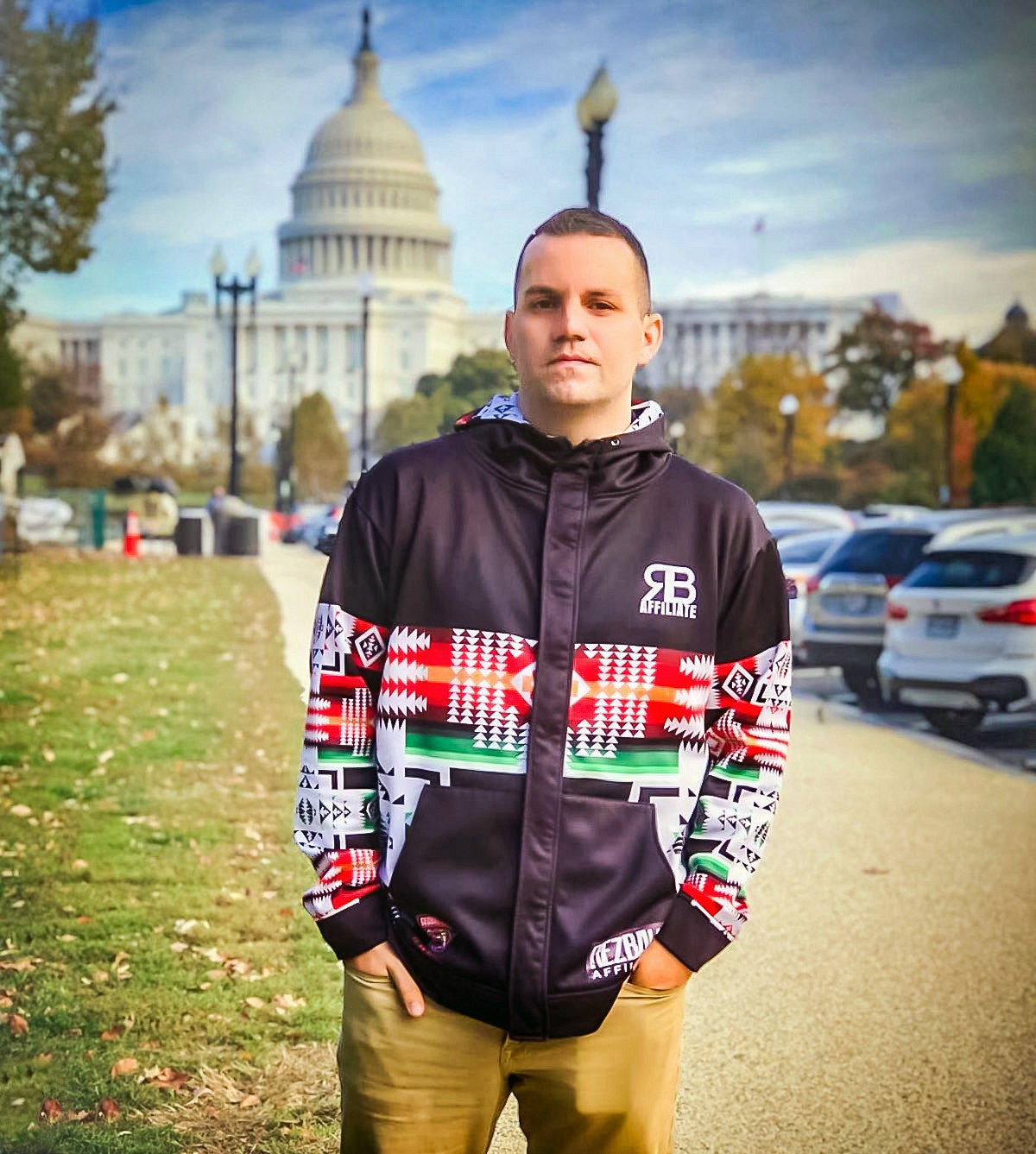 Much of Fuller's work involves bringing tribal leaders, advocates and families information about government services on their terms.
This means being innovative. Many Tribal communities don't have access to Wi-Fi, so websites and social media campaigns, for instance, don't work. Instead, Fuller focuses on communication tactics like word-of-mouth campaigns, which involve real-time, relationship-building oral traditions — the way that Tribal communities have historically thrived and continue to thrive.
It's work that draws on Fuller's skills and background in communication, as well as his lifelong history of building strong relationships. Fuller says that growing up in a small, close-knit community has made relationship-building central to everything he does.
And it's also work that more communicators need to be aware of. Fuller says understanding that inequalities exist and the communication needs of different communities is crucial for any student hoping to go into communication.
"We live in a space now where you have to be able to create innovative ways to communicate with specific populations from different backgrounds, and that goes beyond race, that goes beyond religion, that goes beyond politics," said Fuller. "I don't feel you can be an effective communicator without being able to realize the levels of diversity that exist and being able to be culturally responsive to those."
Fuller says this applies in the workplace too.
"I came from a community that was often overlooked, always neglected, and people expect me to walk in a room with a big eagle feather in my hair or a big-beaded medallion around my neck, and that's not what we look like," he said. "We're here to get work done, we're here to represent who we are."
As a kid, Fuller says his mother would tell him to remember where he came from whenever he left the house — and this is exactly what he's done.
And now, almost 20 years after graduating from the SOJC, Fuller wants young Native people to know that a college education is possible for them too.
"If there are Native children out there that want to go to college, it is possible," said Fuller. "Are there extra steps we have to take? Absolutely. But there is community support to get our young people the same opportunities as everybody else."
—By Chloe Montague, class of '24
---
Chloe Montague, class of '24, is an advertising major and multimedia design minor working as an intern with the SOJC Communication Team and a writing coach with Writing Central. You can find more of her work on her portfolio at chloemontague.design.