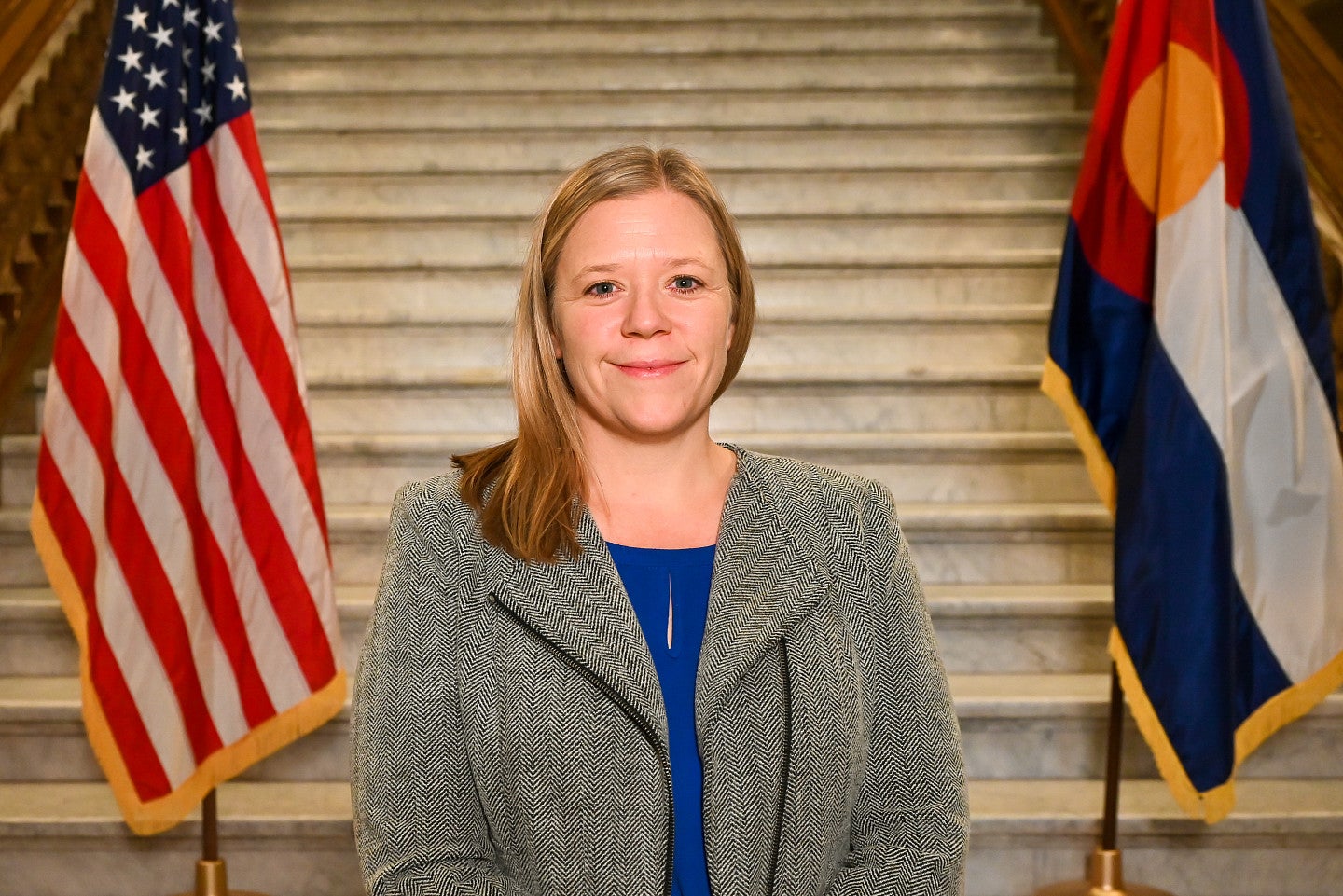 Right now, Serena Woods '04 (public relations) is working on a high-priority agenda item to pass legislation to increase affordable housing in Colorado. As the senior advisor on strategy and communications for Governor Jared Polis in Colorado, this is just one of the many projects she has been tasked with.
"There are no average days," Woods said. "I work really closely with the governor and his communication team and prioritize communicating to the people of Colorado what the state is doing and how it affects them."
Woods began her career in communication as an editor for her high school yearbook. However, she felt her skills were better used telling stories as part of a team, and she decided to explore other areas of communication while looking for colleges.
"My senior year I did a project where I was able to shadow a PR person at what was then the Pepsi Center, now the Ball Arena, which is the large sporting event center where the Denver Nuggets play," Woods said. "At that time, I was able to learn about PR and sports PR and what that was like."
This experience led her to UO's School of Journalism and Communication (SOJC), which has a public relations program Woods describes as "practical and hands-on."
"I really liked that there were professionals coming in to teach us in the classes and that they were assigning assignments that were relevant to our work later on," Woods said. "I felt well-prepared for working in this industry."
During her time at UO, Woods joined the Public Relations Student Society of America (PRSSA). She also worked a variety of internships, including one with the Eugene Earth Day celebration she found through a connection with a professor.
"That was the first time I was ever on the record. I did some radio interviews about the event," Woods said. "It was a really cool hands-on learning experience about event PR and media relations and engaging the community."
During a class about international development and communicating public health issues, taught by then-graduate student and current SOJC public relations senior instructor Kelli Matthews, Woods realized public relations is important not only for companies, but to promote social causes as well.
"[The class] was really around HIV prevention, and it opened my eyes to the way that you can use PR to do good in the world," Woods said.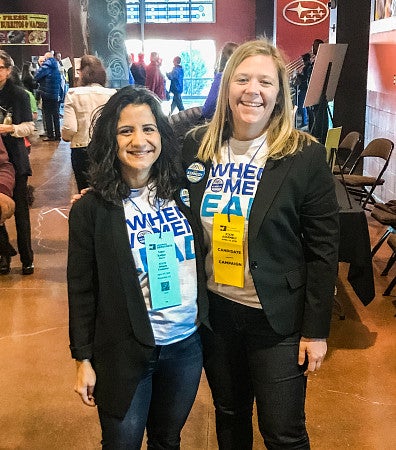 Choosing political PR as a career path
After graduation, Woods moved to Washington, D.C., to do communication work for a nonprofit that focused on international development. After being in the nation's capital in the politically charged landscape of 2004, Woods was inspired to pursue other interests.
"I was in D.C. during the 2004 election, which for me was a sad time," Woods said. "I realized that I was passionate about a lot of political issues, and that's when I decided I wanted to pursue more political communication and work on campaigns."
Woods continued to do nonprofit advocacy, but she also began to work as a communication specialist on various political campaigns before eventually going to work for Governor Polis.
"I think it took me a little bit to realize that every industry in every sector of the economy has to communicate, so there are a lot of opportunities to find something you're passionate about and use your communications and public relations skills in a career path that aligns with that," Woods said.
Woods recommends that students work in areas they are passionate about and said there are lots of ways for students to get involved in political communication.
"The best way to get started is to get involved with a campaign or a local nonprofit that advocates for an issue you care about," Woods said. "Sign up to attend a rally or go to a town hall — there you will meet people that care about the things you care about, which can open doors to new opportunities. Or you could intern for Governor Polis!"
Working in political PR for the governor has been extremely rewarding for Woods, especially when she hears Coloradans' feedback.
"When I tell people I work for the governor and they say that they really liked the way that he handled the COVID response, or whatever it is, that is sort of a referendum of not only his leadership, but our work as communicators communicating what he is doing on behalf of Coloradans," Woods said.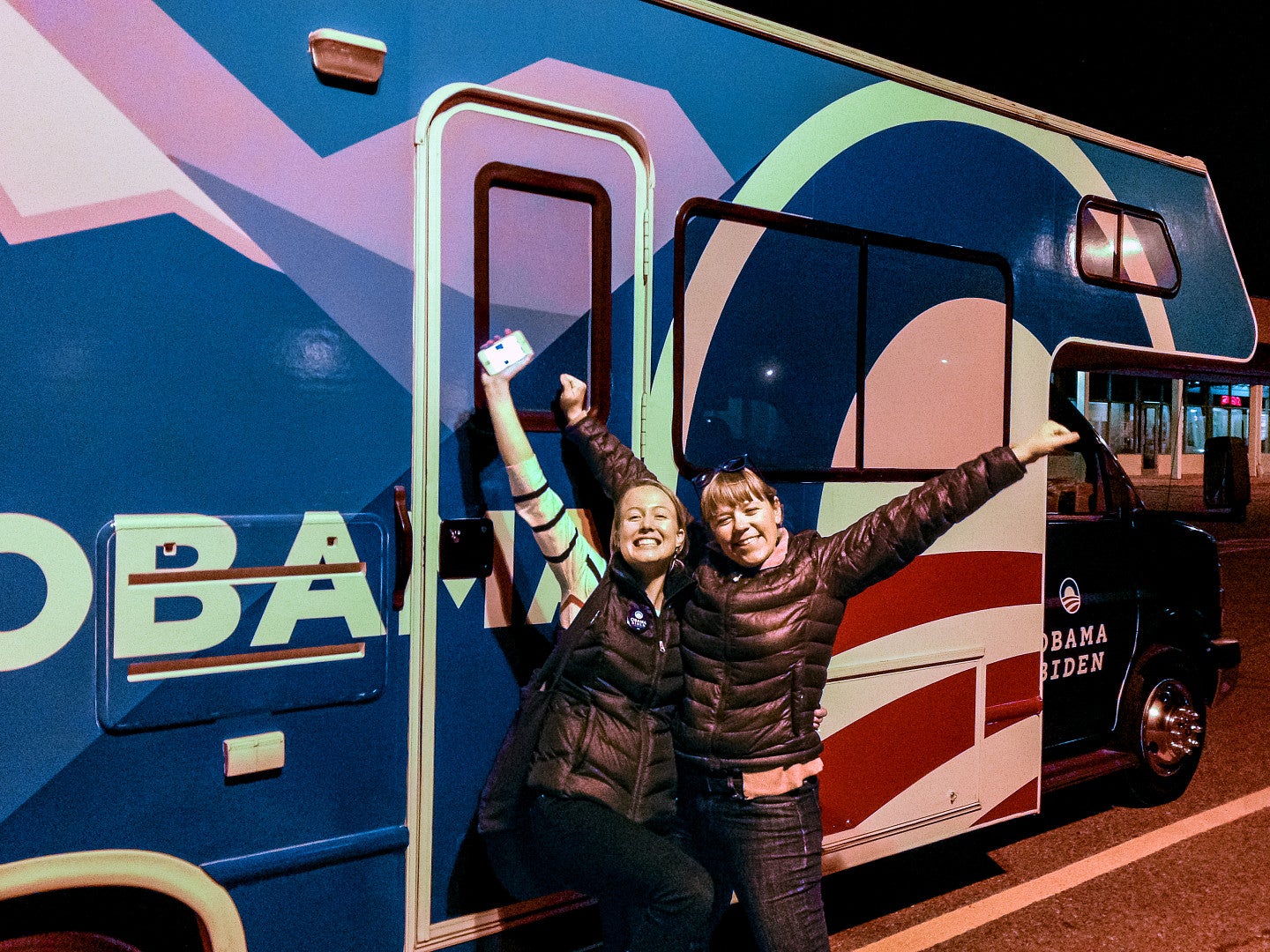 How to be effective in political PR
Woods said that working in the communication industry has been interesting because of the continuous change in news consumption. When she worked on Colorado's COVID response team from March 2020 to December 2022, her team struggled against a slew of misinformation and disinformation.
"There are a lot of different sources putting out information, so as communicators, what can we do to make sure that we are meeting people where they are, we are putting out truthful and accurate information, and we are making sure that it is accessible to everyone?" Woods said. "I think those things are really important, and I think they are going to continue to be more and more important in the years to come."
Woods said the SOJC taught her how to communicate effectively and concisely, which has served her well in her career, especially now that she works in government.
"There's a lot of distrust in government, so I really believe that it's my job to be accurate and truthful and reach our audiences with the information that they need," Woods said.
From health care issues to emergency responses, Woods said that by working on different issues for the governor, she has continued to learn throughout her career lessons that have guided the way she communicates important information to Coloradans.
"I think we are just constantly having to be innovative and nimble and meet people where they are when we are communicating to them," Woods said.
As she continues her career in political PR, Woods said she hopes to continue to evolve and learn.
"One of the things I've really enjoyed about my career as a whole is that I've had the opportunity to work in a lot of different issue areas, and I've been able to learn a lot of new things, and I love that," Woods said. "I would like to continue to learn new things throughout my career."
—By Ella Norton, class of '24
---
Ella Norton (she/her/hers) is a third-year student majoring in public relations and French from Kansas City, Missouri. She is a copy editor for Align Magazine, an account executive for Allen Hall Public Relations and an academic development chair for her sorority.