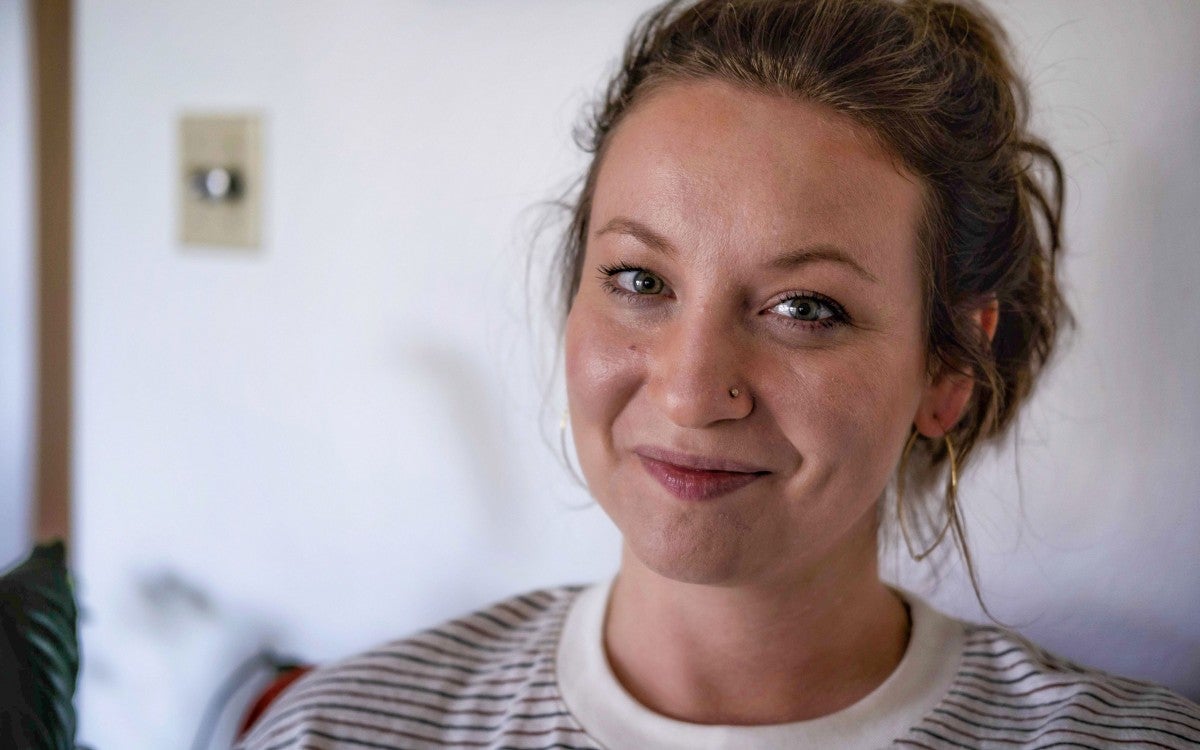 Ali AAsum work as a brand strategist has taken her to some interesting places, from Cirque du Soleil to breweries to brand and business strategy, all without leaving the state.
While pursuing a public relations bachelor's degree at the University of Oregon School of Journalism and Communication (SOJC), AAsum got hands-on experience interning at R/West, a PR and advertising agency. After graduation, she stayed with the company and worked her way up from intern to account executive before moving back to Eugene to work for Ninkasi Brewing, one of the biggest craft breweries in Oregon.
After working as the communications director at Ninkasi Brewing for five years, she now works as the director of brand and business strategy at Kinship Creative, an agency specializing in natural food and beverage brand building.
Why did you decide to study public relations at UO?
I was initially interested in editorial journalism, and I had a few internships in that area, but public relations sounded more attractive to me at the time. I thought of how much you could do with a career in public relations, so I started down that path, and it led me to some interesting industries and other types of work that I do now.
While at UO, is there a specific experience that stands out to you?
During the last semester of my senior year, I took part in the Portland Internship Experience through the SOJC. My final classes were in Portland, while I interned at R/West, and learned about public relations.
I stayed at R/West for over three years and got to work with a wide range of clients in different industries — from food and beverage to large entertainment clients such as Cirque du Soleil. I saw what all these different industries entailed and felt out what my interests were. It was a great introduction to different industries and types of clients.
It helped me jumpstart my career because the people I worked with prepared people to start their careers, like myself. I still have great relationships with my team from my first internship.
How did the skills you learned in the SOJC prepare you for a career in PR?
The SOJC built a foundation for everything I needed to know. I still use the grammar and AP style guidelines I learned in my classes.
We were just beginning to include social media as a part of our classes when I was at the UO, and things have shifted since then. Yet knowing the foundation of PR is a key component to understanding what the rules are and then where and how to break them.
When I'm not working in the PR realm, I can edit, proofread and copywrite for all types of content pieces now, including on the brand strategy level.
Tell us what your career path has looked like so far?
PR is the foundation I've built my career on and something I love to do. Nowadays, my work is focused on overall brand strategy: brand positioning and consumer connection.
After the agency I worked at in Portland, I moved to Eugene with my husband and worked at Ninkasi Brewing Company. I worked there for over five years. In my role, I focused on PR and communications along with new product innovations — naming new products, positioning them in the marketplace and the overall marketing strategy for new products.
My love for the food and beverage industry deepened while at Ninkasi. Working at a brewery, I was able to get a deep understanding from the brewers to the sensory lab about everything going on with a glass of beer.
I transferred the skills I learned at Ninkasi to my current job as director of brand and business strategy at Kinship Creative. Our co-founders Brittney England and Mackenzie England both worked at So Delicious Dairy Free, so they have an internal understanding of what it takes to create a food product as well. It's amazing and unique how we run our agency because many of us have worked behind the scenes before.
What advice do you have for incoming and/or current students who want to pursue PR?
Reach out and talk to people. I had many coffee dates where I had the opportunity to talk to industry professionals about their career journeys and what they were looking for in their organizations. I tried to have as many conversations as possible.
Say yes to a lot of things and see where it takes you. It's all about the journey. 
—By Alli Weseman '22
---
Alli Weseman (she/her/hers) is a second-year student in the SOJC's multimedia journalism master's program in Portland. She has freelanced for Portland Monthly Magazine and hopes to work in a newsroom one day. You can find more of Alli's work at alliwesemanphotography.com.