2017 Hall of Achievement Inductee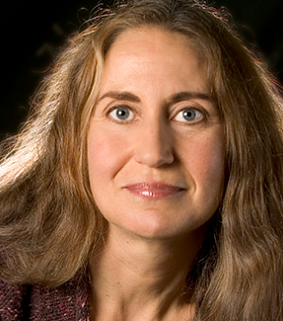 Lauren Kessler has always had two careers—one as a writer and the other as a teacher. While she was leading programs and instructing journalism students at the SOJC for more than 30 years, she was also the prolific author of 15 books, 9 of them works of literary nonfiction.
Part reporter, part cultural anthropologist, and part historian, Kessler's approach to writing is to thoroughly immerse herself in her subject, through deep research and reporting or by becoming an active participant in the story she is telling.
The focus of her work has ranged from describing the complex world of ballet in Raising the Barre—which she learned about while training, auditioning for, and performing in The Nutcracker with the Eugene Ballet Company—to revealing the inner worlds of those with Alzheimer's in Finding Life in the Land of Alzheimer's, which she researched by getting a job as a caregiver in an assisted living facility. She has used experiences in her own life to explore deeper themes, such as the fundamental mother-daughter relationship illuminated in My Teenage Werewolf. And she has examined the lives of those who are very different from her in works such as Stubborn Twig, her three-generation portrait of a Japanese American family—the first book selected by the Oregon Library Association for all Oregonians to read for the Oregon Reads campaign.
During her impressive literary career, Kessler's work has won two Oregon Book Awards, the Pacific Northwest Book Award, the New England Book Show award, and BookSense, Wall Street Journal, and People magazine "Best" selections. Her book The Happy Bottom Riding Club was the first and only selection of the David Letterman Book Club.
While living the life of an author, Kessler—now an SOJC professor emerita—also led a distinguished academic career in the school spanning three decades. She created two SOJC master's programs, in literary nonfiction and multimedia journalism, and spearheaded such innovative programs as a writing initiative, the TransAtlantic Storytelling Workshop, and the WordsWorth program. Kessler is a recipient of the UO Faculty Excellence Award and the UO Excellence in Scholarship and Teaching Award, and she was selected as one of the top 50 journalism instructors in the nation. In 2015, she was inducted into the Hall of Fame of the University of Washington's School of Communication, where she earned her PhD.
Kessler has inspired students, peers, and readers throughout her career. Today she teaches storytelling and immersion reportage at the University of Washington, directs the Literature and Ethics Project at the Oregon State Penitentiary, runs writers workshops in the United States and abroad, and is working on her next book.
---
Story by Aaron Nelson, BA '17