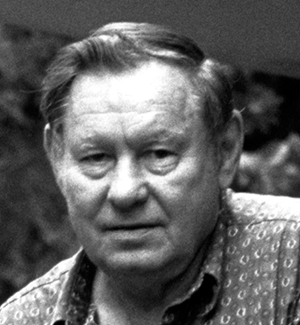 After spending 30 years chasing down stories in the farthest corners of the globe as a foreign correspondent for The Wall Street Journal and U.S. News & World Report, Jim Wallace finally returned home for good. "I almost didn't recognize my own country," he remembers.
After graduating from UO, Wallace began work on a master's degree at the University of Wisconsin, but left early when The Wall Street Journal offered him a job. In 1957, he was sent to the Middle East to set up the paper's Beirut bureau, and then to Cuba in 1960, where he was arrested and jailed several times and eventually expelled from the country as were many other foreign journalists at that time.
Wallace covered the Pentagon until U.S. News & World Report sent him to cover the Vietnam War and Indochina in 1967, an assignment that would last more than six years. He has also been stationed in Tokyo, Moscow and Beijing.
When Wallace returned home in 1983, he began work as senior editor of international news for U.S. News & World Report, and later as editor of Cosmos, the journal of the Cosmos Club. He has served on the UO Law School's Board of Visitors and the school's Journalism Advancement Council.