2021 Eric Allen Outstanding Young Alum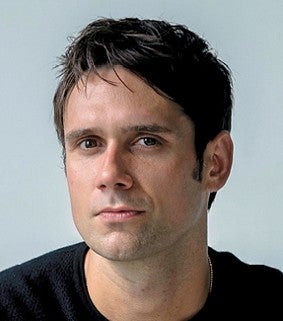 A 2011 graduate of the UO journalism program and a former Flux staff member, Jake Swantko is a director of photography and BAFTA nominated producer based in New York City. He has worked on five documentary films that have premiered at the Sundance Film Festival: Manhunt (2013), We Are the Giant (2014), Entrapped (2016), Icarus (2017), and The Dissident (2020). He has also worked for HBO, National Geographic, Nike, Passion Pictures, PBS Frontline, and TIME Magazine
At the 2017 Sundance Festival, Icarus garnered a special jury prize, the first-ever "Orwell Award." Icarus would go on to win the Oscar for best documentary feature in 2018 and an Edward R. Murrow award. It was also nominated for a BAFTA and a Primetime Emmy. 
The Dissident (2020) marked Swantko's first role as producer on a feature documentary film. Financed by the human rights foundation, the film details the assassination of Washington Post journalist Jamal Khashoggi on October 2, 2018, in the Saudi consulate in Istanbul, Turkey. The Dissident was nominated for a British Academy Award (BAFTA).
Read more about Jake Swantko in his alumni profile.