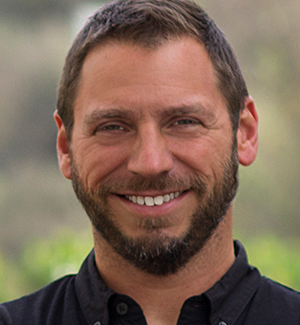 2009 Eric Allen Outstanding Young Alum
Glenn Cole '92, principal and creative director of 72andSunny, an advertising agency with offices in Los Angeles and Amsterdam, is the first recipient of the SOJC's Eric Allen Outstanding Young Alumnus Award.
The award was created in the name of Eric W. Allen, who served as the school's first dean between 1916 and 1944, to honor alumni under the age of 40 who have already made significant contributions to journalism and communication.
Cole, a Philadelphia native who moved to Seattle with his mother at age seven, was officially inspired to look at advertising as a career thanks to a UO dormitory roommate who was a student in the school's advertising program. But his advertising roots run a little deeper, as Cole admits he often performed parodies of ads while he was in high school.
Of key faculty members-including Ann Maxwell, Bill Ryan, Duncan McDonald, and Charlie Frazer-Cole says, "They all taught challenging courses and pushed me in important ways. Ann probably worked closest with me and ultimately guided me to become a writer, and I learned a lot about craftsmanship from Bill Ryan." Cole spent part of his UO career as a bit of a "science geek," a committed snowboarder, president of the Allen Hall advertising agency, and a sprinter for the track team.
Prior to starting 72andSunny, Cole spent time as an intern at Wieden + Kennedy ("I basically stalked Dan Wieden for four months before that," he says) before working for seven years as the agency's Amsterdam office director, where he led the global launch of the Audi A2 and was responsible for all of Nike"s European advertising. While with Wieden + Kennedy, Cole helped lead Nike from the number five world soccer brand position to the very top by 2002.
Cole and partner John Boiler founded 72andSunny in 2004, with the goal of "unleashing creativity across all platforms and solving tough business problems with massively integrated ideas." 72andSunny serves diverse clients that define today's modern global culture, including Nike, the Discovery Channel, the CW, Bugaboo, and Quiksilver. The agency also has curated Microsoft's Zune Arts project.
Cole is not just about effective advertising: he also produced the first official remix of an Elvis Presley song with "A Little Less Conversation," which was sung by Junkie XL and eventually rose to platinum record status. He serves on the board of directors of One Club, the world's foremost nonprofit organization dedicated to the recognition and promotion of excellence in advertising.
So what else makes this early advertising achiever get up in the morning and go forward? "I've always tried to surround myself with people better than me," he says. "That has probably defined me more than anything. And tenacity and passion count for a lot. There were so many "a-ha" moments during the first year of 72andSunny that I can't remember a single one. But that's when the role of advertising and marketing became very clear to me, and I became more focused in my work."
When not leading 72andSunny to new heights in advertising creativity, Cole likes to spend time with his wife, Jennifer; son, Carter; daughter, Mia; and their cats, Dude and Awesome.