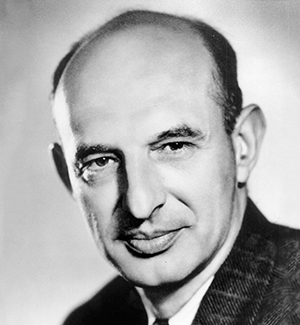 When Ernest Haycox applied his University of Oregon journalism education to western literature, he reinvented the genre. In place of flowery bursts of sentiment and sensationalism, Haycox offered clear, lean, and active prose. As Haycox developed his craft, his passion for accurately portraying the settling of the western territories blossomed. His characters were easily recognizable as the pioneer men and women who settled the West. In his later years, Haycox wrote nearly exclusively of his beloved Oregon. His last novel, "The Earthbreakers," published two years after his death in 1950, tells the story of the first year of the settlers in Oregon.
Considered the leading western writer of his time, Haycox' stories were enormously popular. He wrote 22 novels and more than 250 short stories, many serialized in the leading magazines of the time. Ernest Hemingway reportedly purchased Colliers magazine only to read the latest Haycox serial. His Colliers magazine story, "Stagecoach to Lordsburg," was the basis of "Stagecoach," the classic movie that redefined Hollywood westerns.
Haycox served as president of the UO Alumni Association in 1946. In 1960, the Haycox family donated to the UO library his extensive 2,000 volume collection of rare books and periodicals of the early West and, later, the entire collection of Ernest Haycox' personal papers.
Stephen L. Tanner, the Ralph A. Britsch Humanities Professor of English at Brigham Young University said, "Ernest Haycox was a consummate master of magazine fiction during 1920 to 1950, a golden age in popular magazine fiction. From his first magazine writing course at the University of Oregon, his motives were clear: without condescension toward a popular audience, to develop the craft of storytelling, enlarge the conventions of his chosen genre, and enrich the texture and resonance of popular fiction. His success is attested both in sales and in praise from literary stylists like Ernest Hemingway and Gertrude Stein."
Ernest Haycox died in 1950.