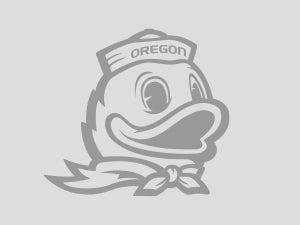 Nikki Dunsire
Oregon Reality Lab Manager
Office:
366B White Stag Building
Research Interests:
Immersive media development (VR, AR, MR), game design, 3D production, film, advertising, motion graphics
Biography
Oregon Reality Lab Manager and Faculty member Nikki Dunsire joined the University of Oregon in Portland in 2018, bringing a wealth of experience in the fields of 3D production, motion graphics and game art.
Dunsire has a Bachelor of Arts in Digital Media Studies and a Minor in Art & Design from The University of Denver, a Bachelor of Science in Media Arts and Animation from The Art Institute of Portland, and a Master of Science in Computer Science with an emphasis in 3D technical direction and development from DePaul University. Her career started as a web developer and production coordinator. She later stepped into the role of 3D Technical Director at Animation Dynamics Inc. (ADi), where she worked with tech firms, game and application producers, independent filmmakers, and Fortune 500 companies to become an expert in all things 3D production and VFX.
In 2008, she began teaching an advanced 3D lighting and texturing course at The Art Institute of Portland while working at ADi. The class, which she taught at night, sparked a love for teaching that turned into full-time work and brought her to the University of Oregon and The Oregon Reality Lab after 11 years and 26 different classes taught across The Art Institute of Portland, Washington State University, Portland State University, Pacific Northwest College of Art, and Clackamas Community College. She's been an educator now for more than 14 years, having spent some of that time as a Career advisor and Academic Department Director. 
"Teaching was not something I intended to jump into," Dunsire said. "But I absolutely love it! I feel a sense of enjoyment and accomplishment when I start to see the successes of the students that I've had, and hope that maybe I had a little part in helping them reach their goals." 
Students from Dunsire's classes have gone on to work for companies like 
Blizzard Entertainment
, 
SuperGenius Studio
, 
Sony Entertainment
, 
Bungie
, 
EA Games
, 
343 Industries
, 
Liquid Development
, 
Hinge Digital
, 
LAIKA
 and more—but she says out of all of the classes that she instructs, the introduction classes are the toughest and most rewarding. 
"Getting students over the hurdles of the software and to a place where they can focus on the concepts and storytelling elements and be inspired by the tools that they have at their fingertips can be very, very challenging sometimes," Dunsire said. "After all the years I've been teaching, I'm still refining my approach and I'm never really satisfied." 
Dunsire manages the Oregon Reality Lab because she believes in the power of immersive technology to build bridges and break barriers— "Especially now, these are important tools that we can use to communicate and connect with each other on a different level…my hope is that in divided times, there are ways that this technology can help us hear and see one another." 
In 2016, she was a part of a grant team that was awarded the 
Microsoft Hololens Academic Research Grant
 in collaboration with Clackamas Community College and Oregon Storyboard for developing augmented reality applications for trade-based education.  
When outside the lab, Dunsire enjoys playing the guitar and piano, drawing, remodeling her house, and tackling freelance projects as time permits. She's a life-long athlete having been an avid basketball player in high school, played soccer for Oregon State University and full-contact football in the 
WFA
 post-collegiate career. 
Education
MS - Computer Science with an emphasis in 3D Technical Direction and Development, DePaul University, Chicago IL
BA - Digital Media Studies with an Art and Design minor, University of Denver, Denver CO
BS - Media Arts and Animation, The Art Institute of Portland, Portland OR