SOJC COMMENCEMENT 2023
In Person at Matthew Knight Arena
Tuesday, June 20, 2023
4 p.m. PDT
Congratulations, SOJC Grads!
Because our typical commencement day (the Monday after spring term finals) falls on the Juneteenth holiday, the University Commencement Ceremony at Autzen Stadium and all school and college ceremonies will be held on Tuesday, June 20, 2023.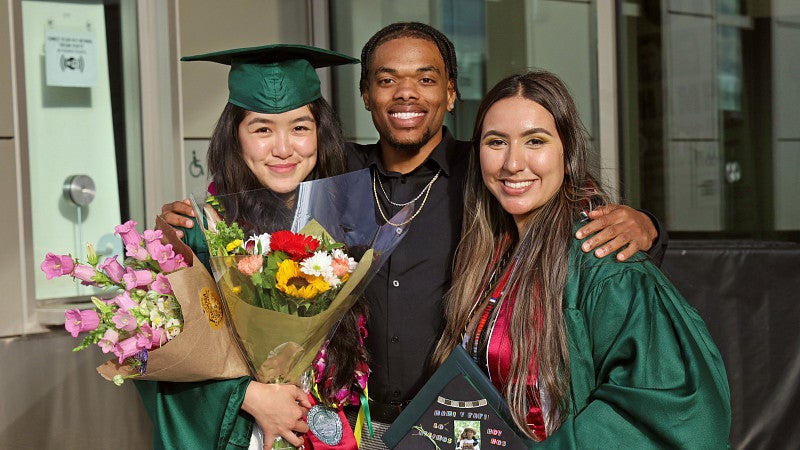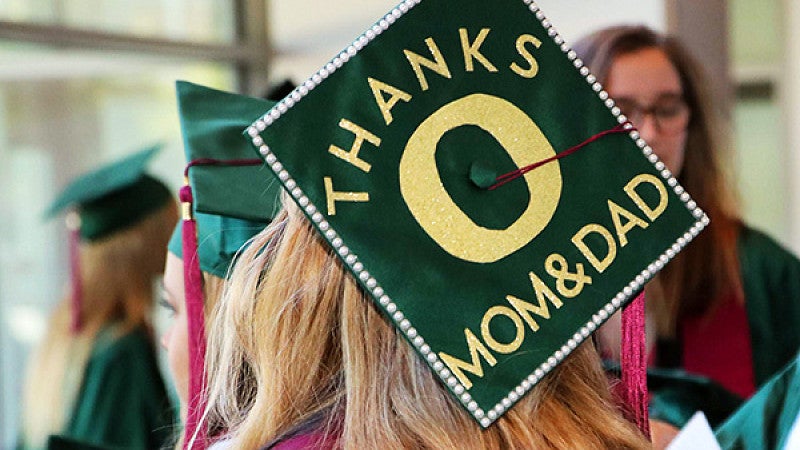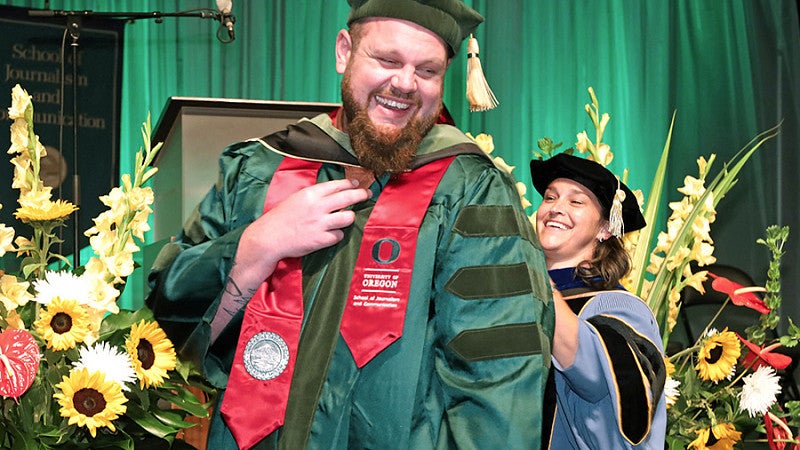 Graduation Checklist
Calling all 2023 grads! Make sure you complete all the steps below to receive your degree and participate in the commencement ceremony.
DO THIS AS SOON AS POSSIBLE!
COMPLETE THESE STEPS IN MAY
ON GRADUATION DAY, JUNE 20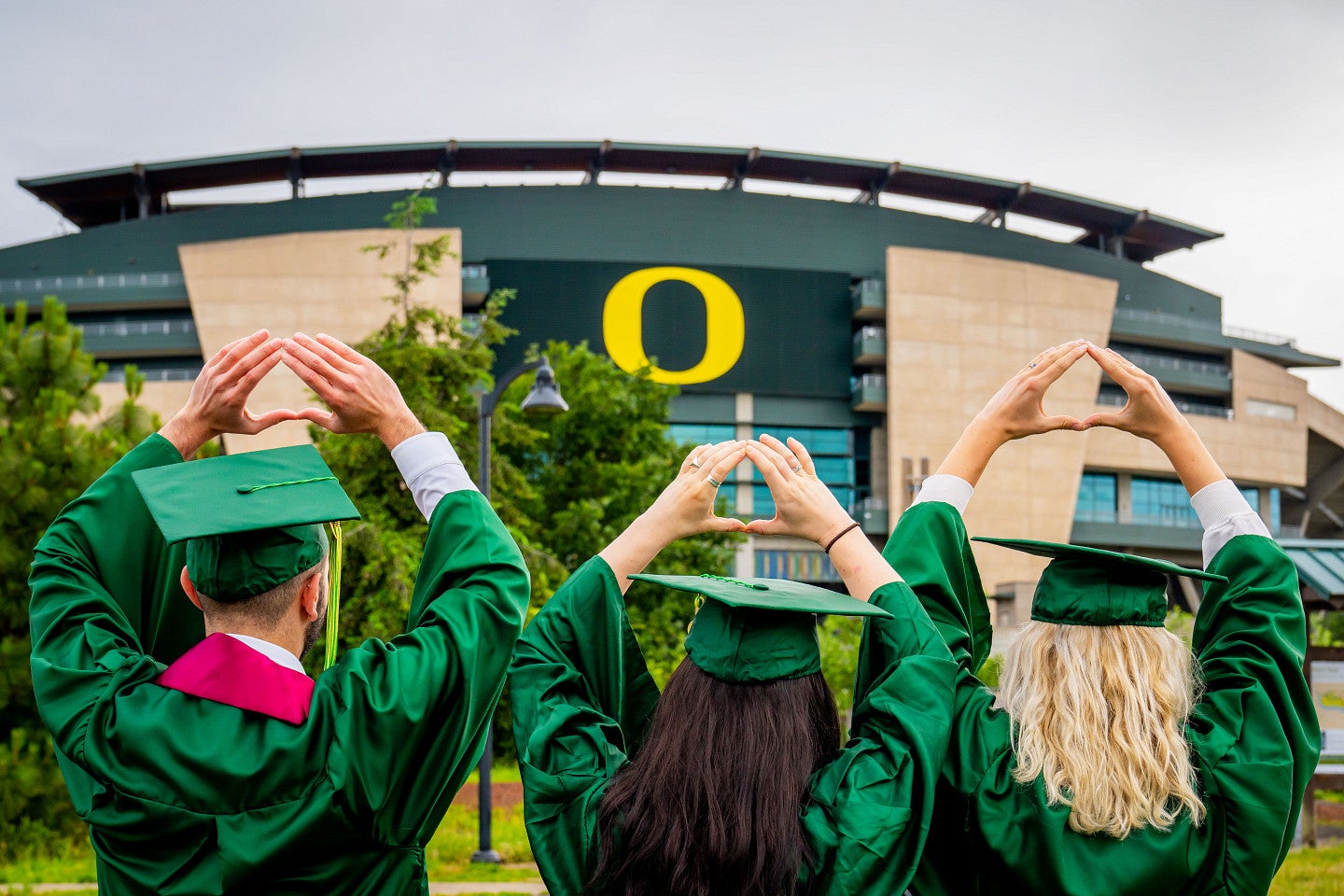 UO Commencement Ceremony
The main UO ceremony is separate from the SOJC ceremony and will be held in Autzen Stadium at 9 a.m. PDT on Tuesday, June 20. You can find more information about UO's 2023 in-person ceremony on the UO Commencement website.
Show Your SOJC Pride
Commencement will be one of the biggest days of your life! Don't forget to share photos, videos, and well wishes with your friends on social media.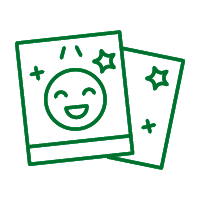 Download some SOJC grad GIFs to celebrate with style!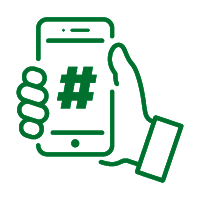 Use the hashtags of your choice: #LifeAsaJGrad, #SOJCgrad, #SOJC23grad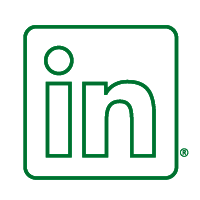 After graduation, stay connected on our SOJC LinkedIn page.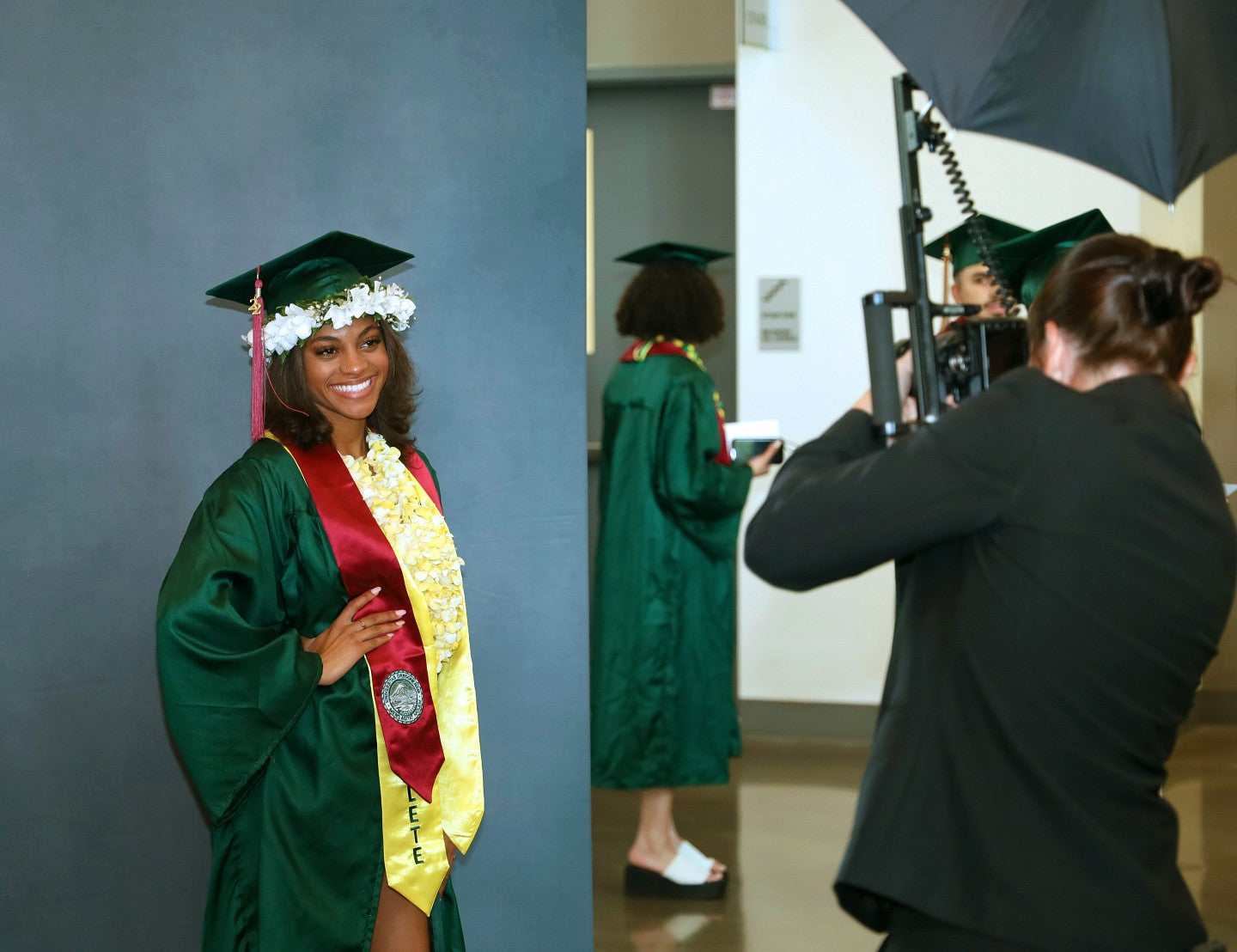 Graduation Etiquette
Please remain in the auditorium for the duration of the event, even after you have received your diploma, to avoid disrupting the ceremony and out of respect for your fellow graduates.
We know it's an exciting day, but we expect our graduates to maintain reasonable and appropriate behavior at all times during the ceremony to ensure it is enjoyable for all participants, family members, guests, and staff.
We kindly request that all graduates limit their consumption of alcohol and other substances prior to the ceremony. Graduates who arrive under the influence may be refused the opportunity to participate, and the staffs of Matthew Knight Arena and the SOJC reserve the right to relocate or remove anyone who is creating a disturbance.